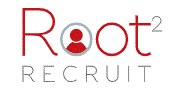 Engineering Data Analyst - ROOT2 RECRUITMENT LIMITED
Teesport, Yorkshire TS66UD
ENGINEERING DATA ANALYST
TEESPORT
£Excellent
Hours (35 hours pw)
We are looking for a dynamic Engineering Data Analyst, with a strong analytical mind and a heavy bias towards computerised systems, to join one of the UK's largest port operations. This is a senior post, as the appointed Engineering Data Analyst you will be responsible for maintaining the departments ERP system to ensure continuous improvements to functionality, effectiveness and operation. This role will be an integral part of the engineering department that will be delivering support and solutions to add value to the business. An engineering background is beneficial but not essential for the role of Engineering Data Analyst who could come from any business environment and is used to interpreting data from numerous software packages.
Key responsibilities - Engineering Data Analyst:
Provide support to the IFS modules the department operates.
Manipulate, analyse and interpret complex data relating to engineering aspects.
Prepare reports for internal and external audiences using business analytic reporting tools.
Identify areas to increase efficiency and automation processes.
Produce and track key performance indicators.
Develop and support reporting processes.
Monitor and audit data quality.
Develop and maintain management processes.
Key skills required by Engineering Data Analyst:
Excellent numerical and analytic skills.
Expert level MS Excel and MS Access ability.
ERP knowledge/experience.
Report writing.
Capacity to develop and document procedures and process management.
Ability to carry out data quality control and validation.
An understanding of data protection and GDPR.
Personal qualities required by Engineering Data Analyst:
Analytical by nature.
Ability to interact with the business and communicate clearly/effectively/in a timely manner.
Strong organisational skills.
Excellent communication skills.
Team player.
The role will be based at Teesport, although travel to other company premises and locations will be required.