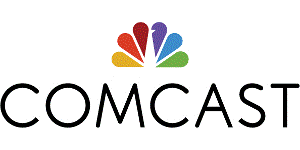 Engagement Principal - FinOps - Comcast
London West, London
Location: Osterley, London, UK
Award-winning campus location boasts six subsidised restaurants, a cinema, gym, and much more.
ABOUT US
Comcast brings together the best in media and technology with three primary businesses: Comcast Cable, NBCUniversal, and Sky. We drive innovation to create the world's best entertainment and online experiences. As a Fortune 50 leader, we set the pace in a variety of innovative and fascinating businesses and create career opportunities across a wide range of locations and disciplines. We are at the forefront of change and move at an amazing pace, thanks to our remarkable people, who bring cutting-edge products and services to life for millions of customers every day. If you share in our passion for teamwork, our vision to revolutionize industries and our goal to lead the future in media and technology, we want you to create the future with us at Comcast.
OVERVIEW
We are expanding the Comcast Global Audit (CGA) team and looking for a number of Audit professionals in Finance & Accounting and Technology to join our global community. CGA is responsible for quarterly audit engagements year-round to help identify and manage risks for primary four businesses: Comcast Corporate, Comcast Cable, NBCUniversal and Sky. CGA is a diverse group of strategic thinkers and analytical problem-solvers with a passion for continuous learning and knowledge sharing.
RESPONSIBILITIES
The Engagement Principal plays a leading role with the engagement team throughout each phase (i.e., planning, execution, and reporting). With our standard engagement cadence, the Engagement Principal will gain broad exposure to our businesses and processes through the performance of the following:
Leads a team to conduct audits across Financial and Operational areas for the Sky business unit

Manage professionals at manager, supervisor and professional levels.

Leads the design, development and maintenance of a comprehensive engagement plan.

Defines the project scope and timeframe for approval by the internal audit leadership and proactively leads audit planning efforts, which includes the three phases of planning, execution and reporting out to business management.

Planning: Defines the project scope and key milestones, which includes researching background information, evaluating metrics, assessing risks, identifying scope areas and designing test procedures. Leads in presenting project plan to CGA and Business Leadership.

Execution: Manages the execution of detailed audit plans including objectives, standard internal audit procedures, budgets, and schedules. Ensures the team applies appropriate audit procedures to the areas reviewed to ensure that controls are tested and all significant risks are addressed.

Reporting: Communicates findings by leading the team in developing an Audit Report, which includes recommendations and action plans developed with Business Management. Presents the Audit Report to CGA and Business Leadership.

Development: Utilizes available resources and tools to expand knowledge to enhance work product. Exhibits a commitment to continuously self-improve by working with leadership to leverage strengths and focus on areas of development. Assists team members with furthering their own development during the course of engagements.

Consistent exercise of independent judgment and discretion in matters of significance.

Regular, consistent and punctual attendance. Must be able to work nights and weekends, variable schedule(s) as necessary.

Other duties and responsibilities as assigned.
SPECIFICATION
Bachelor's Degree in Accounting, Finance, Economics, Business, and/or related Business field(s) of study.

Professional certification (e.g., CIA, CPA, or CISA) or advanced degree (e.g., Master's Degree) is strongly preferred.

Knowledge of Cable, Media, or Telecom industry experience is advantageous.

Experience working with data analytics, cyber controls, and/or robotic process automation (RPA) tools is a plus.

Demonstrated ability to work in a complex, dynamic, fast-paced & ever-changing environment with the ability to: prioritise tasks, balance workload between multiple projects and anticipate next steps.

Strong interpersonal skills required including: written and verbal communications, ability to work with others both within and out of scope of the current project.

Willingness and genuine desire to tackle new areas and consistently challenging topics.

Able to quickly grasp complex subject matter (both technical and business processes) and apply strong analytical skills and business orientation to assessing processes, risks and controls.

Willingness to travel required both domestically and internationally.

It will be a great addition if the successful candidate has either German or Italian language skills at a business level within their repertoire.
What we offer:
We believe that benefits should connect you to the support you need when it matters most, and should help you care for those who matter most. That's why we provide an array of options, expert guidance and always-on tools that are personalized to meet the needs of your reality—to help support you physically, financially and emotionally through the big milestones and in your everyday life.
To find out more ''apply''