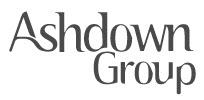 Employment Solicitor - Ashdown Group Ltd
Surrey, HC RG1
Employment Solicitor Reading - 60,000



A highly successful legal practice based near Reading are looking for an experienced Employment Law Solicitor to join their established team.



To be suitable you will have a broad understanding of the legal principles involved and will possess excellent drafting skills, legal analysis, verbal written communication skills and employment law knowledge.



Key responsibilities will include:



HR Support for employer clients on a day-to-day basis

Guiding clients through disciplinary and other internal proceedings

TUPE issues in transactional work (including due diligence) and on outsourcing

Employment termination, including compromise and other settlement agreements, as well as taxation implications and avoidance.

Advocacy before the employment tribunals and courts

Litigation unfair and wrongful dismissal claims sex, race and disability discrimination claims

Training seminars and workshop programmes for employer clients



In the past 12 months the group has:

Advised on numerous restrictive covenant and confidentiality issues for both new and former employers, including obtaining injunctions to restrain ex-employees breaches of post termination obligations.

Continued to advise on a long running equal pay claim.

Advised on numerous restructuring and TUPE scenarios often involving an international element.

Sourced international employment advice on a wide range of issues affecting its clients.



An ability and willingness to complete marketing and business development activities is essential. You must also be able to apply the law with a degree of commerciality and be prepared to give your viewpoint to clients.

Experience of training seminars and workshop programmes for employers will be an advantage.



The salary on offer for this role is 60,000 plus benefits.












£55,000.00 - £60,000.00 per year