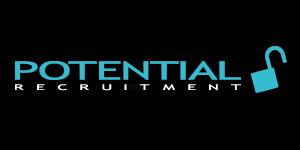 Employment Lawyer - Potential Recruitment Limited
Aylesbury, HC HP20 1UR
Experienced Employment Lawyer (minimum 3 years PQE) wanted for established team in well respected legal firm who are expanding.
You will be well versed in handling both respondent and claimant employment law cases and want to take your expertise to a firm where you will be an integral part of the team and have a clearly defined career path.
Day to day your role will be: 
Running your own caseload with minimal supervision
Providing Employment Law advice to Clients
Drafting documents such as contracts, settlement agreements, policies, procedures and handbooks
Taking and drafting witness statements
Analysing and evaluating evidence of cases
Conducting pre-hearing reviews
Research
Liaison with professionals such as barristers
Employment Tribunals
You will be a natural communicator and networker – able to represent the firm at networking events and develop relationships that bring new clients to the firm.
You will also be adept at presentations able to deliver presentations/seminars on employment matters.
So, you will
Be a natural with client care and development
Be an effective and personable communicator
Be able to draft clear and concise documents
Be well organised
And be real contributor the team and department
In return your salary and package will reflect your experience.
Please send me your CV so we can discuss how you progress with this opportunity.
Thank you.
42,000.00 - 60,000.00 per year
Excellent benefits and flexible working