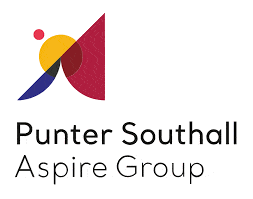 Employee Communications Executive / Internal Communications - Bluetownonline LTD
City of London, London

Job Title: Employee Communications Associate

Location: London

Salary: Competitive

Job Type: Full Time, Permanent

Are you keen to learn, have strong communication skills and looking for an exciting new role where you can develop? We are looking for an Employee Communications Associate to join our newly developed Employee Communications Team. If you have client and project management skills and are well organised with experience in a similar role we would love to hear from you!

Punter Southall Aspire have a working environment where we value and respect every individual's unique contribution, enabling all of our employees to thrive and achieve their full potential. We want to attract the broadest range of talented people to be part of Punter Southall Aspire - whether that's to contribute to our collaborative working culture or to our values: being innovative, flexibility and simplicity.

We're passionate about helping people and businesses prosper and we strive to be clear, personal and fair in everything we do. That's why we've built a culture of respect and treating everyone fairly, where everyone is empowered to keep their promises and go above-and-beyond for our customers, colleagues and the communities we serve.

Please click on the APPLY button to be directed to the company's recruitment page.

Candidates with experience of: Communications and Engagement Officer, Internal Communications Assistant, Press and PR Officer, Marketing Communications Officer, Public Relations Officer, Media Strategies, Communications Controller, Marketing Executive, HR Officer, Staff Engagement Officer, Communications Coordinator, Marketing Officer, Internal Relations Manager, PR Development, Staff Communications or Digital Communications may also be considered for this role.