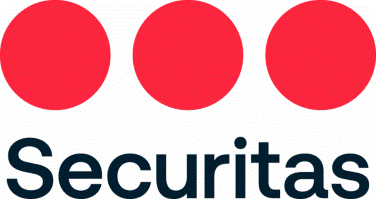 Emergency Fire Crew - Smart Recruit Online
London, London

Do you have what it takes to be part of the Emergancy Fire Crew with Securitas?

Securitas has unique and extremely important contracts with Fire Services across the UK. We provide contingency fire crews in the event of, a catastrophic incident, pandemic, industrial action or other event that could reduce normal fire service capability.

All training is conducted at the Fire Service College in Moreton in Marsh with meals and accommodation provided; Initial training will be 12 consecutive days followed by annual 6 day refresher training. All training will be paid at a competitive training rate and during deployment you will be paid at a higher rate.

Whilst on deployment there may be instances where there are requirements to work in potentially dangerous environments including but not limited to work at height, confined spaces including partial or total darkness, working outdoors, however this is where your training supports you.

firefighter | fire | fire crew

This a place where you can come to develop a career, with access to training and the ability to gain qualifications,, you can grow in confidence and take on more responsibility. Our people are empowered and are not micro-managed We trust people to do a good job and make a difference every day. And we recognise our employee's efforts and achievements through our 'you make a difference awards' and quarterly 'community award' schemes.

We look after our staff in many ways and provide excellent benefits that include, Various discounts on holidays and days out, Support to gain your SIA licence, discounts in a variety of well-known shops and online stores, Gym discounts, Life assurance, Childcare Vouchers, Cycle to work scheme, Car leasing and new car discounts, City & Guilds accredited training programme and above all a genuine career roadmap.

We are very proud to have been confirmed as an accredited Top Employer

Securitas has the following interesting and unique roles available for Emergency Fire Crew (EFC).



Crew Supervisor

Individuals will be required to lead fire and rescue crews who staff fire appliances & attend emergency incidents in a supervisory role, Candidates will be required to be of a good level of physical fitness, have a proven track record in decision making, leadership skills, problem solving in stressful environments, Dynamic risk assessment and strategic thinking. Candidates will also be able to demonstrate the ability to instil pride and discipline as well as being able to inspire crew members in difficult and challenging circumstances

Fire & Rescue Crew

Individuals will be required to staff fire appliances & attend emergency incidents, Candidates will be required to be of a good level of physical fitness, have the ability to problem solve, work in stressful environments, possess good manual dexterity, remain focused, possess numerical reasoning/written skills, be able to assimilate information quickly and follow instructions concisely. This will be assessed during the recruitment process.

Initial Training

Candidates will need to attend a 12 day initial training course delivered by the award-winning leader in fire and emergency response training at one of the world's largest operational fire and rescue training facilities. Sessions will be delivered by professional tutors that have technical expertise in their chosen fields. This intense training course will test you mentally and physically and push you to your limits, you will need to approach this with full commitment and determination to reach the required criteria. Securitas management and course staff will be by your side at all times to support and mentor you through the training to help you pass out as a competent contingency firefighter.



Essential Skills

To work with us you will need to be confident, articulate and communicate well both verbally and in written language.

You need to be able to complete a 12 day residential initial training course, and then 6 days residential refresher training annually thereafter to maintian competencies.

You should be prepared to work away from home and be able to deal with life threatening situations calmly and professionally.

During the training you will be required to step outside of your comfort zone and with the appropriate training will need to be comfortable with the following:

Working at height
Confined spaces
Participate in live fire scenarios
Use of breathing apparatus
Utilising heavy hydraulic cutting equipment
Training through adverse weather conditions
Long days with a mixture of physical and theoretical training input

Desirable Skills

Able to work as part of a team

Able to build relationships and trust

About Company

With our roots dating back to 1934, Securitas is one of the largest Security Service organisations in the world specialising in protecting Corporate Organisations, SME's and the public. We boast a workforce of 370,000 employees worldwide with 10,000 employees in the UK alone.

Securitas are redefining the way that Security Officers are perceived within the security sector and unlike other security companies, we are driving solutions that combine people technology and knowledge rather than just static guarding. We are establishing a reputation that is second to none as we integrate with the operations teams within hundreds of high-profile companies.

We are breaking down the barriers in the Security industry by encouraging and empowering Gender Diversity and Inclusion in the workplace.

12.60 - 24.00 per hour
See job spec