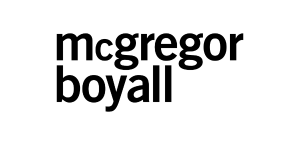 EMEA Loan Trading Documentation - Primary Loan Closer - McGregor Boyall
London, London

Leading investment Bank is looking for a Interim Mat cover as a

EMEA Loan Trading Documentation - Primary Loan Closer.

The position will sit within a small London based team support the business.



Job Description



Wholesale Lending Services (WLS) services clients in Business Banking, Commercial Banking, Asset Management and the Corporate & Investment Bank.

EMEA Loan Trading Documentation - Primary Loan Closer

EMEA Loan Trading Documentation team is responsible for the settlement of all primary syndications across credit facilities where the Bank is either a MLA or fronting bank. The Loan closer will coordinate with internal stakeholders as well as external clients to de risk the Bank position as quickly as possible while providing a high quality service to all parties through the documentation process. The role is client facing, multi-faceted and deadline driven.

Primary responsibilities:

Working in a very dynamic environment and partnering with the trading desk, external clients, legal counsel and operations to settle primary loan trades across EMEA and North America
Reviewing and understanding syndicated credit agreements with specific focus on transfer mechanics
Reviewing, negotiating and drafting LMA standard documents and other trade-related documents including assignment agreements and multilateral agreements
Coordinating with internal and external legal counsel to agree to proposed changes to trade documents
Acting as the first point for contact for external syndicate lenders and ensuring timely information flows
Monitoring / tracking / reporting of all escalated issues using appropriate workflow tools
Coordinating timely and precise trade settlement with various settlement groups across WLMO
Creating and understanding key metrics reporting for front office teams; daily / weekly / monthly reporting of open / closed / new trade population
Working on non-BAU projects and initiatives designed to improve automation and strengthen the team's control environment
Qualifications
Requirements:
3+ years financial services experience with knowledge of syndicated loans preferred
Knowledge of loan transfer documentation and loan settlements preferred but not essential
Ability to manage multiple demands in a fast-changing environment
Loan IQ knowledge is preferred
Personal motivation and drive to deliver excellence and make a difference every day




McGregor Boyall is an equal opportunity employer and do not discriminate on any grounds.

250.00 - 350.00 /per day
PAYE