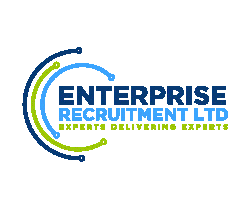 Embedded Software Engineer, IoT green field - Enterprise Recruitment
Hockley, HC SS54HS
This is a brand-new project requiring embedded software engineers with an inventive mind, who can contribute lots to new features as the products evolve. We are looking for an embedded software engineer with solid C programming skills and experience working close to hardware to design and implement IoT capability across a range of leading audio equipment.
The Embedded Software Engineer will join a passionate R&D team of 16, consisting of Electronics Engineers, Acoustics Specialists, Software Engineers and Product Designers all striving to build the best possible products. It's an exciting time to join as the company are investing heavily in R&D and new product development. You will have a massive influence on the future of these products.
Embedded Software Engineer essential skills:
Embedded C
Either bare metal or RTOS
Electronics awareness

Embedded Software Engineer desirable skills:
Agile/Scrum
Audio, video or multimedia streaming
Low level driver software (SPI, LED drivers, LCD drivers, IIC, UART, I2C)
Connecting to the cloud, IoT, AWS, Bluetooth
Python or Bash scripting
Git/SVN
Test driven development
Linux/Yocto/Device Drivers
Designing user interfaces
The company is walking distance from a train station and commutable from London. Relocation assistance is also available where applicable.
~~~~~~~~~~~~~~~~~~~~~~~~~~~~~~~~~~~~~~~~
Position: Embedded Software Engineer
Location: Essex
Salary: £30-45k
Benefits: Relocation package up to £4k where applicable
Key Skills: Embedded C
Desirable skills: Audio, Video, multimedia, Agile, device drivers, Linux, UI, working close to Hardware.
Apply: jamie AT enterpriserecruitment DOT com
~~~~~~~~~~~~~~~~~~~~~~~~~~~~~~~~~~~~~~~~
If you don't fit this requirement exactly but are degree qualified with significant experience in at least one programming language feel free to e-mail a CV as you may be suitable for other positions we are recruiting for. I specialise in recruiting software engineers for electronics and technology companies throughout the UK.
£30,000.00 - £40,000.00 per year
£30000 - £40000 per annum, Benefits: relocation assistance