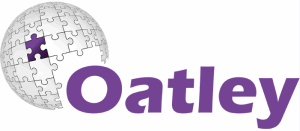 Embedded Software Engineer - OATLEY RECRUITMENT & CONSULTANCY LIMITED
Bristol, SW BS20 7PR
JOB DESCRIPTION
Job Title:Software Engineer
Location:Aberdeen or North Somerset Office
Role Description:
Undertake the definition, development, testing and modification of software products in support of the company's research and development activities and commercial deliveries. Produce technical documentation in accordance with company procedures.  Provide support and mentoring to less experienced Software Developers/Engineers.
Responsibility Summary:
Engineering
 

Develop

software

products and solutions to customer requirements.

 

Generate

software

product/system design documentation in accordance with company procedures, including (but not limited to) specifications, test procedures, block diagrams, schematics, manuals, A

pplication

P

rogramming

I

nterface

(API)

or any other documentation required for deliverables.

 

Provide verbal and written progress reports to all levels of management within the business

.

 

Evaluate current and new software technologies as well as their potential benefits and use case applications through research and testing.

             

Support the preparation and filing of patent disclosures/applications by identifying novel technology and writing the initial idea descriptions.

 

Support Agile

software development 

processes

as part of the development team.

 

Work to defined project specifications, budgets and timescales.

 

Support general tendering and marketing activities, as and when required.

 

Support and assist in testing and commissioning, both on-site and off-site.

 

Work to relevant internation

al standards and best practice

guidelines as required.

 

Undertake obligations in accord

ance with ISO 9001, ISO 14001 and

OHSAS 18001 as detailed in the Operations Manual. 

Recognis

e requirements for Industry Standards as relevant to work scope

.

 

Adopt

a

continuous improvement approach to work ethic

.

Deal with day to day que

ries from customers/suppliers and

employees throughout the

business n

etwork.
 Required Knowledge, Skills, and Abilities:
Essential
Qualifications:
Hons Degree or equivalent in a suitable engineering discipline.
Knowledge/Experience:
K

nowledge/ experience of Java, C++, HTML5, CSS3, Jquery, Azure, AWS, RESTful, API, JSON, SQL, Hadoop, MongoDB

Experience of Agile methodologies (Scrum and TDD)

Broad e

xperience working as part of an Engineering

team and in a development environment.

General

understanding and/or appreciation of software development principles.

Familiar with

relevant software design and quality standards.

Proven capability in

delivering engineering packages of work to customer requirements
Desirable
Skills/Abilities:
Experience in mobile development: Java, Swift, objective, C++

Customer service

Analytical skills

 

 

Problem solving / lateral t

hinking

PC literacy

 
Working Conditions and Physical Requirements:
Occasional travel to client/supplier premises and/or other

company

sites.