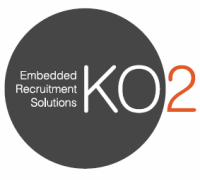 Embedded Linux Software Engineer - KO2 Recruitment
Southampton, Southern SO140AL

ROLE: Embedded C/C++ Linux Software Engineer

LOCATION: Southampton

CONTRACT LENGTH: 6 months initially (likely to extend)

RATE: £40-50 per hour

HOURS PER WEEK: 40 hours per week. There is the opportunity to work overtime.

FLEXIBILITY: You can work your hours in 4 days

THE PROJECT:

You will be working on a brand new embedded Linux development. The product (which is a low power wireless system) is currently being developed on RTOS. Due to customer demand, they are now looking to develop it on Linux.

For this role you should be an Embedded Software Engineer who has C/ C++ programming experience. You must demonstrate the ability to develop embedded software on Linux. If you have experience working on Linux at device driver, middleware and application level this would be highly desirable.

Any experience working on telematic or wireless devices/ systems would be beneficial.

This is an opportunity for you to join a software development at the very start.

SKILLS REQUIRED:

Embedded systems experience
C and C++
Linux
DESIRABLE EXPERIENCE:
Experience working at Device Driver, Middleware and Application level
Python scripting
Telematics experience
Low power wireless protocol experience e,g, WiFi, Bluetooth, BLE, Zigbee, Thread, 802.15.4, 802.11

To discuss this role in further detail, please contact Andrew Knight at KO2 Embedded Recruitment Solutions Ltd.



£40.00 - £50.00 per hour
Strong Benefits