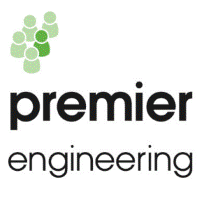 Embedded Software Engineer - C, C++ - Premier Group
Edinburgh, Scotland EH11BB
Role: Embedded Software Engineer
Rate: £40 - £50.00 an hour
Location: Edinburgh
A fantastic opportunity has opened for an Embedded Software Engineer to join an exciting new project with a company that specialises in automotive based in Edinburgh
Embedded Software Engineering skills and fundamentals:
•Embedded C, C++
•Real-time embedded software.
•An understanding of embedded software development techniques
•Experience of common microcontroller communication protocols UART, I2C, SPI etc
•Experience using Python, Swift, and Java, C#
•Basic knowledge of electronics and ability to read schematics.
•Design, development, testing and delivery of embedded software solutions
•Agile/scrum software delivery
•UML and Documentation
•Integrating hardware and software solutions

If you are an Embedded Software Engineer, looking for a rewarding opportunity with a successful company who positively known for their fantastic project expansions then please apply now with updated CV or call Frank at Premier Engineering 0121-796-1888 for further info.