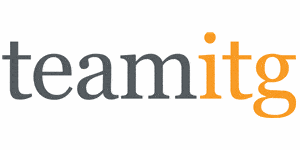 Email Front End Developer - Smart Recruit Online
London, London

ITG is currently looking for a passionate and highly skilled Email Front End Developer. Is this you?

Where does this role fit in?

Our role is an integral part of ITG's ECRM deliverables and omnichannel campaigns.

You'll be responsible for understanding project briefs, coding HTML emails and web pages, testing across multiple platforms and uploading to the broadcasting platform relevant to that campaign.

Tests will be sent to the QC team/client for review, and any required amends will be actioned. Once the campaign is signed off, it is handed over to the Campaign Exec team for deployment.

How will I succeed:

Delivering email campaigns/web pages within the timescale set, ensuring the accuracy of rendering and content.
Exploring new and pioneering code techniques to introduce modern features and implementing acceptable fall-backs where necessary.
Showing initiative to manage your own workload effectively, and forward planning.
Able to work in an agile environment, where work to be continued is well documented, and handover notes provided where required. Conversely, you will be required to continue pre-existing code, derived from our master responsive framework.
What I need to show:
Creative understanding and passion for pixel-perfect HTML and CSS, you'll produce quality work for email and web.
Ability to juggle multiple projects and deliver client work to tight deadlines.
Keeping up to date on the latest developments in front-end coding.
Proven working knowledge of email best practice.
Precise and accurate approach to HTML.
Coded examples of work that shows the experience of front-end development, with a strong focus on email development.
What decisions can I make?
Advice/feedback on a provided design that does not meet email best practice.
Improvements and suggestions on existing HTML templates.
Current Customers
Virgin Media
TUI
Wickes
Regus
Janssen
Bayer
Liberty Global
Ziggo
Volkswagen
Skoda

Work's a treat

On top of a competitive salary, you can expect a whole load of perks:

25 days' holiday + bank holidays- we understand the importance of a healthy work/life balance.
So many savings - through our online community platform, you can access dozens of daily deals, from money off top brands to discounts on days out.
Employee Assistance Programme- our people are at the heart of everything we do, so if you're happy, we're happy.
Raising money for charity- we're all about giving back… and having lots of fun in the process!
Referral scheme- know the perfect person to join the team? You could bag £1,000 for putting a good word in.

Campaigns | Developer | Front End | Email | Management | Coding | HTML | CSS | Projects | Web Development | Broadcasting Platform | Salesforce | Silverpop | Photoshop | Adobe Dreamweaver

Essential Skills

What I need to know:

Responsive email HTML coding and styling techniques supported by all mainstream email providers and mobile apps.
Limitations of Email coding, and common fallback techniques where necessary.
Fluency with HTML editors such as Adobe Dreamweaver. Good knowledge of Photoshop/Illustrator / InDesign.
Extensive broadcasting platform experience and their relevant code syntax (Salesforce, Silverpop to name a few).

About Company

What next?

If you found yourself interested in knowing more, drop us your application and someone from our team will be in touch.

A bit about us

We are Team ITG.

We make collaboration happen. We simplify the complicated. We automate the tedious. We create the beautiful.

Over the last decade, we've grown a lot - new people, new technology and lots of brilliant new clients. We're a tech-led marketing business on a mission. A mission to liberate marketers. How? With a blend of our cutting-edge tech-stack, our dedicated team of over 1,000 marketers, fanatical customer service and a passion to help everyone be their creative best...

Hello, tomorrow.