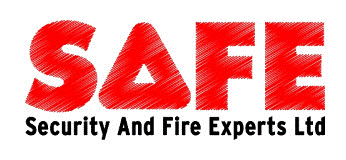 Electronic Security Engineer - Security And Fire Experts
Bury, NW BL9 7NY
Position Description
Security And Fire Experts Ltd (S.A.F.E.) are looking to recruit an experienced Electronic Security Engineer to carry out the installation, repair and maintenance of all manner of security systems, including Intruder Alarms, Access Control and CCTV to an NSI Gold level, and other associated systems along with completing and submitting all relevant documentation. Ensuring up to date knowledge of, and compliance with, all relevant British Standards and NSI codes of practice is essential.
The successful candidate must be able to pass a DBS check and full security screening to BS 7858 for the security industry. The role will incorporate aspects of installation, commissioning, fault finding, testing, repair and servicing of both domestic and commercial security systems, so a flexible attitude is required.
Due to the nature of the work, you may be required to work away or work outside of normal hours (8-5) to complete certain projects.
Employer Description
S.A.F.E. are possibly one of the most versatile and dynamic service providers in the industry today, with our company ethos of "Do the job right, or not at all" and continuing commitment to providing the highest level of professional customer service and support. We are now looking for likeminded individuals to join the growing team at S.A.F.E.

We are committed to the continuing development of every employee; therefore, not only do we consider staff training, both internal and external, to be a crucial component in our business plan, but we also encourage and strongly support career progression, with opportunities for promotion within our organisation and throughout the wider Safe-Group.
Main Duties & Responsibilities Include
To work with and under instruction from Administration Team Members, complying with work instructions, company policies and Health and Safety procedures.
To maintain a working knowledge of simple circuits and measuring devices and an understanding of electrical circuits as well as undertaking training courses where necessary.
To act as a Company Ambassador. A smart appearance, pleasant attitude, and the ability of communicating diplomatically to strengthen customer relationships.
Must be able to fault find on various security systems.
Commissioning remote signaling devices, e.g. Redcare, Dualcom etc.
Maintain an accurate and high standard of Customer, Company and Personal paperwork.
May be required to undertake 'On-Call' duties as part of your Area Team.
Any other duties commensurate with the role.
Company Responsibilities
To undertake any additional duties at the request of your line manager, which is deemed to be within your competency
To induct, manage and develop any personnel within your responsibility
To adhere to all S.A.F.E. policies and procedures
To undertake any training and development activities at the request of your line manager
To comply with all Injury Prevention policies and support new initiatives
Skills, Experience and Qualifications Required
A qualification within electrical or electronics is desirable, but not essential
Full, valid driving licence
A thorough understanding of relevant British Standards and codes of practice
Experience of working within the electrical/electronic sector
A working knowledge of electrical circuits & measuring devices
Experience of working with Intruder Alarms, Access Control, CCTV and associated systems
Familiarity with safe working practices and Health & Safety requirements
Excellent customer service skills
Competent using technology such as laptops, measuring devices, smart phones etc.
Ability to maintain accurate records whilst regularly submitting customer and company paperwork in a timely manner
Good interpersonal skills and the ability to work as part of a team
Excellent oral and written communication skills
The ability to communicate effectively with staff at varying levels throughout the company
A genuine interest in your work with an enthusiasm and willingness to learn
Benefits
Company Vehicle & Fuel Card
Company Phone
Company Tablet and/or Laptop
Workwear & PPE provided
Opportunity to work overtime or weekends
20 days' holiday + 8 bank holidays + one additional day for every year served (to a maximum of five years)
Great rates of pay
Company Pension
Performance Measures
KPI's
NSI audits
Internal audits
Customer Comments