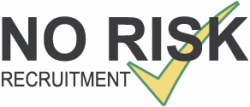 Electrician & Electricians Mate/Improver - No Risk Recruitment
Chepstow, WA NP165AE
EPG is recruiting for Electricians with experience to carry out installations in Commercial & Industrial premises. Working as part of a wider installation team the ideal candidates will be fully conversant with low voltage three phase electrical installations working independently as well as part of a team.
We are ideally looking for Qualified Electricians who can work independently under own initiative operating from our Chepstow office/workshop.
A company vehicle will be provided to the right candidate.
Position: Contract/Permanent
Qualifications: Minimum NVQ Level 3, C&Q 2382, 2392, 2394, 2395
Other Qualifications: Must have a current CSCS or similar card, 
Training: Training will be provided where required for specialist tasks, or as additionally required 
(IPAF, PASMA, typically as minimum)
Experience: Minimum 5 years
Salary: £26-38k negotiable basic depending on level of experience.
About the company: EPG is a small growing engineering business specialising engineering consulting, design, 
power supply & distribution electrical installation, renewable systems installations (such 
as solar systems, lighting systems, electrical utility/power distribution, 
installations/maintenance/operation, energy metering/monitoring, etc.
For further details or booking an appointment call 01291 622777
NO AGENCIES!