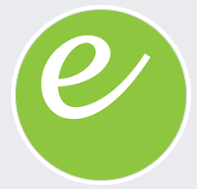 Electrical Maintenance Engineer - Elevation Recruitment
Sheffield, Yorkshire S141WY
An opportunity has become available for an Electrical Maintenance Engineer to work for a heavy industry business in Sheffield.

The successful Electrical Maintenance Engineer will be responsible for diagnosing and rectifying breakdowns and delivering preventative maintenance activities on automated high-volume process plant and equipment.

Working Hours: 4 on 4 off (Days & Nights)

Electrical Maintenance Engineer Duties & Responsibilities:

- Carry out planned preventative maintenance tasks on equipment such as furnaces and overhead cranes
- Ensure all breakdowns are carried out constructively and accurately
- To diagnose and remedy equipment/plant faults
- Troubleshoot known and unknown issues related to plant breakdown
- Practise continuous improvement, innovation and pro-activeness for improved ways of working, offering possible solutions to problems encountered wherever possible

The successful candidate will need to demonstrate the following skills and experience:
- Electrical Apprentice Trained - Level 3 or above
- Manufacturing experience within a heavy industry environment
- Diagnostic skills covering Electrical fault finding on AC/DC systems
- PLC literate and able to read LADDER diagrams
- Ability to work on own initiative and plan own workload, as well as working within a team

If you want to discuss this position in more detail, please call Naomi Frain at Elevation Recruitment Group.

Elevation Recruitment Group's Engineering division work with a vast range of businesses across Yorkshire and Humberside, Lincolnshire and East Midlands regions.
£40,000.00 - £42,000.00 per year
attractive benefits