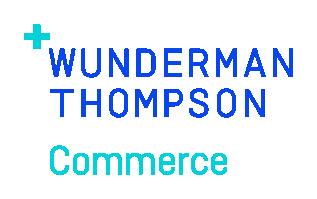 Permanent eCommerce Project Manager - Wunderman Thompson Commerce
Watford, HC WD171JJ
eCommerce Project Manager is required to join our eCommerce Team based in Watford. The Project Manager will be expected to lead the delivery of bespoke development projects often in very challenging timescales.
Main responsibilities include:
Full eCommerce Project Management responsibility from project initiation to effective implementation and sign-off
Issues and Risks identification, mitigation and resolution
Regular reporting both internally and to the client.
Production and maintenance of Project Plan and Budgets
Leading the team by example, with a hands-on approach if and when necessary
Initiation, development and delivery of continuous improvement opportunities
Motivation of the team to achieve individual and team objectives
Interaction with senior management and business stakeholders
Building an understanding of each client's business, organization and objectives.
Setting and managing client expectations.
Keeping up to date with emerging industry practices.
You…
Talented, enthusiastic, focused, eye for detail, professional. Keen to learn and find new ways of doing things. A team player who is proud of your work and wants to share with everyone! You like working in a fast paced environment and are driven by the desire to improve the online purchasing experience for everyone, no matter what they are buying and from where!
You will be client focused and be willing to be flexible when required to make them happy, including working at client locations.
The techy bit….we need you to be really great at:
eCommerce Project Management experience
Knowledge and experience of working within agile environments
Experience of managing multiple projects with some exposure to eCommerce or web-based projects
Full knowledge of the project lifecycle and experience of various project development methodologies (including, Waterfall, Incremental and Agile)
Experience of managing people and financial budgets (including project budgeting, monitoring financials etc).
Experience of working on his/her own initiative to an agreed action plan.
Experience of overseeing 3rd parties.
Strong leadership skills.
Strong time management & organisational skills.
High level of communication, interpersonal and presentation skills including experience of writing accurate and concise reports.
Excellent negotiation skills and an ability to handle sensitive issues with tact and diplomacy.
If you know some of this even better!
Knowledge of the following technologies would be advantageous; Java, J2EE, IBM WebSphere Commerce.
Good commercial knowledge, experience of contract negotiations would be advantageous.
Experience of pre-sales engagements and proposal writing would be advantageous.
Wunderman Thompson Commerce is a new global eCommerce consultancy that applies strategy, technical know-how and outstanding design to make a big impact through eCommerce.
How? By creating outstanding websites and inspired shopper journeys. It's why we work with some of the most exciting brands around such as GAME, Halfords, Sainsbury's, Selfridges, Specialized and Ted Baker.
Tell me more! We're an inclusive group of more than 1350 thinkers and doers from WPP's leading commerce agencies: Salmon, POSSIBLE Commerce and Gorilla Group alongside two Amazon specialists - all under the world-renowned Wunderman brand. Our reputation is based on having the best the business – people who are inspired yet straight-talking, and who really want to understand not just our clients but their customers. We are passionate about innovation in everything we do, and proud of what our people achieve, empowering and respecting every one of them.
Together, we keep our clients and their customers inspired and ahead through digital, future-ready sites, solutions and services. When our clients win – we win.
With new, state-of-the-art offices in Watford, and two other cool agency offices in Central London, we've got 20 locations mapped across Europe, North America and Asia.
As our business grows internationally, we're seeking new people who share our values and work ethic. We especially want to encourage more women to join, and take a key role in shaping some of the best eCommerce sites and experiences in the world.