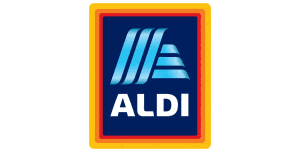 eCommerce Assistant - Aldi
Atherstone, MID B775PN
ContractType: Fixed Term



With plenty of freedom and initiative, you'll provide invaluable support to the eCommerce Manager.

eCommerce is like a business in its own right, with teams covering Trading, Merchandising, Logistics, Content and Technology. And everything we learn about our customers – the way they shop and what products gets them excited – will help the rest of the Aldi business. Which means your enthusiasm, passion for online shopping and ability to think on your feet will really fit in.

We do things our own way at Aldi. But whatever we're doing, we must be getting it right. With a wave of impressive sales figures behind us, we're opening new stores at lightning speed. And we're giving customers even more ways to shop at Aldi with our online store.

We are currently based in Tamworth whilst our Head Office in Atherstone gets a makeover, but the plan is to move back once the building is fully geared up to cope with our growth.



Merchandising

12 month FTC

This vacancy requires a candidate with an interest and background in eCommerce. It requires a candidate with a high level of attention to detail and multi-tasking is required.

Duties and responsibilities contain but are not limited to:
• Daily, weekly and monthly tracking of eCommerce product performance and financials identifying trading opportunities
• Creation of content briefs based commercially suitable products and trading requirements
• Regular auditing of available product online to ensure it is appropriately represented with the customer in mind
• Monitor stock levels and key deliveries to ensure products are attractively presented across prime product locations
• Managing product lifecycle including slow sellers and overstocked products using merchandising expertise to increase sell through of these products
• Managing of key seasonal events online
• Managing visual merchandising and reporting for products
• Managing departmental budget lines
• Managing third party suppliers and ensuring they deliver best in class eCommerce photography
• Supporting the growth of the eCommerce department
• Regular reporting and review of data
• Continuous improvement within the role, simplifying processes and operations to maximize efficiencies
• Supporting the delivery of the team strategy as required

The ideal candidate will have experience of working in an operational eCommerce team.

£31,040.00 - £36,245.00 per year
pa