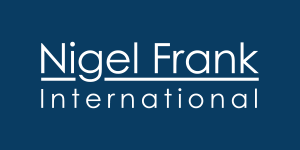 Dynamics AX/365 Developer c£60K - London Work in a huge office! - Nigel Frank International
City of London, London

My client is in a current need for a Dynamics AX/365 Developer that has implementation experience and is able to make an immediate impact by ensuring the AX product for the client is productive.

The company is one of the top 3 manufacturing companies in the UK that cannot wait to add a Dynamics AX/365 Developer to their team of specialists. The client is currently working with Dynamics AX - version 2012 at the moment and are in process of completing a massive systems upgrade to D365. The company has emphasised on providing various tools for the AX/365 Developer to succeed, such as, full stack training and Microsoft certifications with D365 and AX2012.

My client offers market leading benefits and are in search for an AX/365 Developer to come and hit the ground running. Salary for this position is up to £60K with paid trips to several locations in Cornwall such as St Micheal's Mount and Land End Landmark. This would give you the opportunity to experience 'The Cornish Life.' Also, the comapny has managed to arrange paid trips to several other locations as well includng Prague, Iceland and Amsterdam. The client is in an urgent need and wants an AX/365 Developer to come in and start ASAP.

Required Skills

Excellent communication skills
Experience working with Dynamics AX/365 (2012 & 2009)
Experience coding X++
SSRS and AIF experience
Experience working with in the manufacturing industry (desirable)

CANDIDATES CONSIDERED FROM EUROPE THAT ARE WILLING AND KEEN TO WORK IN THE UNITED KINGDOM.

If you are interested in this position please send your CV to

a.rana@nigelfrank.com

or call me 0203 879 8371 to discuss this role in further detail.

I understand the need for discretion and would welcome the chance to speak to any Microsoft Dynamics candidates that are considering a new career or job either now or in the future. For more information on the Microsoft Dynamics market and available opportunities I can be contacted by email

a.rana@nigelfrank.com

confidentiality is of course guaranteed.

up to £60,000.00 per year
Remuneration package