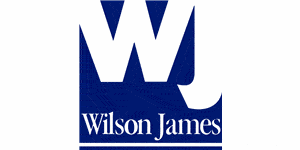 Duty Security Manager - Smart Recruit Online
Milton Keynes, HC MK168EN

Would you like to be part of something amazing? Our people are our greatest asset and we invest in career progression and personal development, so that you can be a part of a workforce that remains focused, dedicated and happy. We collaborate, we raise standards and we win awards. So why not come and be amazing with Wilson James as a Duty Security Manager?

We are looking for a Duty Security Manager to join us based at our client site in Milton Keynes. Our client is a large customer-focussed bank, and the UK's leading full-service scale challenger that are successfully challenging the big four UK banks in current accounts and corporate and commercial banking.

As a a Duty Security Manager, you will oversee the day to day operational management in line with customer and contractual expectations. In doing so, the DSM will manage operational needs and requirements by providing strong visible leadership, demonstrating professionalism, integrity and managing the site security team to ensure a consistent high quality service delivery and prompt response to all security related incidents.
Other duties include but not limited to:

To pro-actively manage a small onsite security team ensuring that all duties are carried out in accordance with bespoke procedures and policies and take responsibility for professional conduct and development of the team.
To act as a security contact for all daily operational security matters liaising with the Hub& Cluster managers, to ensure effective communication of all matters pertaining to security and delivery of the professional security service; escalating issues appropriately.
Ensuring that the security posts and patrols are appropriately staffed and that there is rotation of duties for the shift and that all post are staffed correctly.
To manage sickness / absence reporting for the shift ensuring timely reporting and welfare management for officers (escalating when appropriate).
Essential Skills
SIA Door Supervisor Licence
Strong leadership abilities with previous experience in a supervisory or managerial role
Able to demonstrate excellent customer service skills
Proven reliability including an ability to deliver high standards of both punctuality and attendance
Excellent written and verbal communication and interpersonal skills, being able to adapt style to meet the needs of the situation.
Self-motivated and able to maintain a high standard of personal presentation
An ability to think and act quickly in emergencies and/or under pressure
A flexibility to work shifts including weekends
An ability to demonstrate proactive and innovative thinking introducing this to the workplace
An ability to be able to deliver detailed and complex training packages to the security team.
Competent on Microsoft packages

As a condition of employment you will need to be able to evidence a minimum of 5 year's written work history - this evidence needs to include any gaps of over 31 days and periods of self-employment.

Failure to provide this evidence will result in Wilson James not being able to comply with the BS7858 Standard (the British Standards Institution for screening individuals employed in a security environment) and therefore no offer of employment is able to be made.

Desirable Skills
CCTV Licence
First Aid at Work (FAAW)
Fire Marshall
*Please mark the smartrecruitonline.com domain as "Safe" or add it to your whitelist to ensure you receive our emails*
About Company

Wilson James is a leading security, construction logistics and aviation services provider with more than 5,000 brilliant people across the three services. With in-depth sector and service expertise, we deliver high quality solutions to clients operating across the Aviation, Construction, Corporate, Energy, Manufacturing, Maritime and Technology industries, providing services to some of the world's most iconic brands. We collaborate. We raise standards. We win awards.

We celebrate diversity. With more than 75 nationalities represented in the Wilson James family, we are a truly inclusive company.
Wilson James is an equal opportunities employer and welcomes applications from all suitably qualified persons regardless of their race, sex, disability, religion/belief, sexual orientation or age. A criminal conviction will not necessarily be a bar to obtaining a position, however each case will be assessed on an individual basis.
For information about Wilson James' commitment to Equality, Diversity and Inclusion, please see our website.