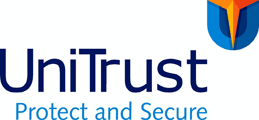 Duty Manager - UniTrust
London, London HA0
Unitrust Protection Services have an exciting opportunity available for a Head Office Duty Manager to join our Head Office team based in Wembley. In return you will receive a competitive pay rate of £11.10 per hour.  As a Duty Manager you will be required to work a 7 on 3 off / 7 on 4 off roster pattern (56 hours per week). There is scope and opportunity for overtime. The role will be eligible for a discretionary bonus of up to 10% of annual salary as well as a range of other staff benefits.
If you are ambitious, appreciate a challenge and are looking for professional growth and career development please apply today!
OBJECTIVE:
To work as a member of the management team within Head Office and respond, report and take responsibility for the manning of all UniTrust sites. The role of Duty manager is pivotal to the efficient running of operations across all UniTrust sites and will allow for opportunity to work with the wider business and key senior members.
To work as a member of the management team and respond and report on the running of all UniTrust sites and to promote and uphold the image of the Company.
DUTIES: 
The maintenance of good order on all UniTrust sites
Ensuring that Security Officers on all UniTrust sites are complying with the site assignment instructions
Ensuring the dress and grooming of all UniTrust personnel is of an acceptable standard
The maintenance and updating of UniTrust personnel training records
Undertaking staff welfare visits and reporting back to the management team
Ensuring the management team are kept up to date with activities on all sites
Preparing reports for various members of the management team
Updating Duty Manager's site visit/non-conformance spreadsheets regularly
Preparing Duty Manager reports after each shift
Preparing weekend reports
Responding to: -
All alarm callouts and related emergencies
Bomb alerts and all other types of related emergencies
All other types of major incidents (e.g. floods, gas leaks, defective lifts etc.)
Intruders and other crime-related incidents
Incidents of public disorder and affray
Providing in all cases, assistance in accordance with instructions and training
Security Officers in difficulties
Investigations: -
The Duty Manager may be required to investigate incidents, providing comprehensive reports and statements in accordance with instructions and training
Assisting Security Officers in the compilation and writing of reports
Other duties: -
Carrying out control room duties as required
Carry out patrols of premises as required
Assisting with special visits as required
Assisting with inter office mail deliveries when required
Instigating the first stage of the disciplinary procedure when asked to do so by members of the management team as directed by Human Resources.
Collecting DOB sheets, incident reports, holiday request forms, uniform request etc. and ensuring they are forwarded to the correct member of the management team
Maintain the Company car in a clean and tidy state and prepare and submit inspection reports
Be prepared to expand on the basic duties by taking additional responsibilities for particular sites as directed by the Operations Manager
Monitoring and reporting on internal KPI's
If requested to fulfil additional comparable duties during the day
To comply with applicable environmental, health and safety rules, procedures, laws and accepted safe work practices. You will have a duty to take care of your own health and safety and that of others who may be affected by your actions at work.
Carrying out in a professional and diligent manner all other duties properly assignable to the position of a Duty Manager
Qualifications: 
Officers must have a valid SIA Security Guarding license
Carry and be capable of using all security equipment necessary to efficiently perform the duties required of a professional security officer.  For example radios, access control computer, alarms, CCTV, VCR (monitor and replay).
Training: 
Must undergo training at head office in all departments
Aptitudes and attitudes: 
Post holder must be able to demonstrate:
Good literacy and communication skills and have excellent verbal and written English
Possess a good telephone manner
Be computer literate
A positive attitude towards Security Officers improvement
Previous supervisory experience
Personal attributes:
A consistently smart appearance
Reliability, self-motivation and ability to use own initiative and work without supervision
The ability to transfer self-motivation to staff
The ability, tact and diplomacy to deal with people including the client, the clients staff and visitors, in all circumstances including emergencies and other times of stress
The ability to take control of an emergency situation at least until a manager arrives on site
The ability to plan a shift to maximise effectiveness
Self-confidence and an interest in self-development
An interest in the continuous improvement of the Company's performance
An excellent level of physical fitness to enable the post holder to perform emergency response duties efficiently and effectively
Other:
The nature of the role is such that it is essential that the post holder has and will maintain an excellent record of attendance and timekeeping
The post holder must have a current driving licence
The post holder will be required to work at and perform response duties at all UniTrust sites
The post holder will work a 7/4, 7/3 shift pattern but may be required to work additional shifts as directed by management and according to operational requirements.  If this is the case the additional shifts will be paid at site rate or a rate agreed prior to commencing the shift.
If you feel you have the skills and experience to become the new Head Office Duty Manager and would like to attain valuable experience and opportunity for progression then please click "Apply" today!
UniTrust is an Equal Opportunities employer and welcome applicants from suitably qualified persons regardless of sex, race, disability, age, sexual orientation, gender reassignment, religion or belief, marital status or pregnancy and maternity.
Please note, any job offered is subject to satisfactory pre-employment and five year work history security vetting checks according to BS 7858:2012.