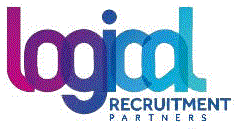 Nederlandse Customer Service Agent met gratis verhuizing naar Lissabon - LOGICAL RECRUITMENT PARTNERS LTD
amsterdam, NH
Live and work in Lisbon, speak Dutch
Free relocation to Portugal (supported) and accommodation
Free Flight, free meal vouchers and a free flight home once a year.
A Unique opportunity to work with one of the fastest growing and smartest Software platforms in the world. With giving business to business insights data you could not be a more cutting edge business than this one.
Although founded in the last 5 years its a pioneer and force to be reckoned with.
The role is working in Dutch so you must be at Native level, the role also require you to have a Strong level of English at C1 and above.
This opportunity pays up to 1250 Euros a month, paid 14 times a year. It also offers great bonuses of up to 200 Euros a month.
The client will relocate you from any EU country, there will be an opportunity to live on campus or you can live in your own apartment.
Lots more details so if you are interested please get in contact with a CV
950.00 - 1,250.00 per month
14 salaries and up to 200 Euros Bonus per month