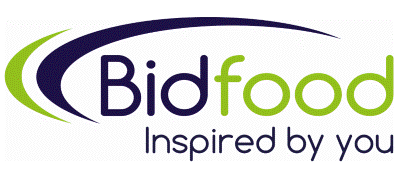 Driver - Bidfood
Chepstow, WA NP16 6UD
DRIVER
Approx £29,000 For class two and £24,000 for non HGV
What we can offer you!
33 leave days per year
Subsidised canteen
Free parking
Exclusive range of over 4,000 high street discounts
Healthcare cash plan
Pension and life assurance
Training and ongoing development as well as free CPC training
The chances are you'll have eaten our food, so why not share our success and come and work for us? We're a great company to work for and we have permanent opportunities for drivers to become part of the transport department in our Chepstow depot.
We're a leading wholesale food distributor covering the whole of the UK, the preferred supplier for over 60,000 customers and our business is still growing.
What does this mean for you?
It means you can expect an excellent working environment, job security, fantastic development opportunities, and a great salary and benefits package. Not only this, but being a multi-drop role, it will help you keep fit as you're often out of the cab, meeting customers, and being the face of our business to so many people. Our customers rely on you to feed their customers, so the arrival of our lorry is always a welcome sight.
We value all our employees and over half of our workforce have more than 5 years' service! Our drivers say: "The best thing about working for Bidvest Foodservice is being on the road and working with a fantastic customer base!"
A bit about the role
You'll be delivering food and non-food products to our customers in multiple locations throughout the day. The route can vary on a day-to-day basis but there will also be regular customers, meaning there's a good mix of both variety and familiarity, which our drivers appreciate.
This role will cover 5 days out of 6. This means we have roles covering:
Monday – Friday
Tuesday – Saturday
A bit about you
You'll possess a Category C LGV Licence. You'll also enjoy a challenge and care about helping our customers succeed, taking pride in being the face of our company to so many people every day.
How to apply for the Driver job:
If you have the skills and experience required for this Driver job, just click "apply" today and watch out for an email giving you more information on how to tailor your application and provide a cover letter or any other supporting documents you may have.
You must be eligible to work in the UK.
Similar roles include: Multi Drop, Multi Drop Driver, Multi Drop Driving, Courier, Delivery Driver, Category C LGV Driver, HGV Driver
£24,000.00 - £29,000.00 per year
£29,000 For class two and £24,000 for non HGV