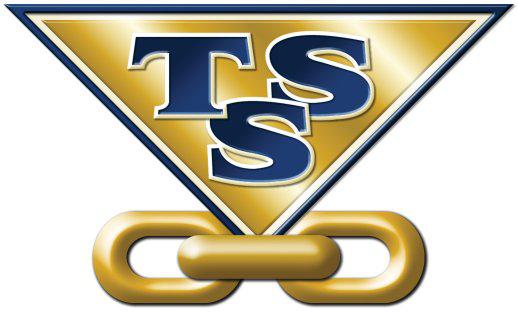 Distribution Security Officer - T.S.S. (TOTAL SECURITY SERVICES) LIMITED
Taunton, SW TA1 3ES
Taunton Distribution Security Officer


TSS (Total Security Services) Ltd is the UK's largest privately owned security company offering retail security solutions across the UK to a number of household names, including Apple, Boots, John Lewis, Morrisons, Selfridges, Tesco and Waitrose.
We are a SIA approved contractor with over 4,500 employees operating across the UK. The company has achieved the Investors in People award, whilst also gaining the Gold rating from the National Security Inspectorate.
Due to continued business expansion we now have multiple opportunities to join our highly successful company. The ideal candidate will be capable of working in a busy environment, with a high degree of flexibility and looking to develop an exciting career within the security industry.
We can offer full time and part time vacancies to suit your individual needs.

What We Offer

Why choose a career with Total Security Services:

• Competitive rates of pay (with regular reviews)
• 40 + hours per week
• Company recognition scheme
• Company pension
• Customer discount card (Specific Contract Only)
• Enhanced security training (inc on-going training)
• Flexible working pattern
• Exciting career opportunities in management & other work flows


The Role

As a Distribution Security Officer you will be required to do the following:
To Control access and egress, utilising the equipment and systems provided
To conduct both people and vehicle searches
To ensure all clients staff, property and other assets are secure
To Answer all enquiries courteously and professionally
To ensure all procedures, assignments instructions and protocols are always followed; being particularly diligent when in an emergency
To have a full understanding and accurately operate designated alarm systems
To Monitor CCTV for the protection of property and assets
Ensure accurate completion of all security related paperwork on site including KPI paperwork, incident reports, daily occurrence books and any Health and Safety concerns or incidents
To produce accurate reports as and when required
To be an effective ambassador for Total security services, by being smart and diligent
To ensure all targets are such as search, patrols etc are consistently achieved
Investigate and report to appointed contractor faults to any security equipment.
To not intentionally or recklessly interfere with or misuse anything that is provided in the interest of health and safety.


About You

You will need the following to apply:

• A valid SIA licence
• Excellent Written and verbal communication skills
• Excellent customer service skills
• Flexible availability
• Access to personal transport is preferred however not essential


Shift Pattern: Working hours will include a mixture of days, nights and weekends.
If you are what we are looking for don't hesitate to get in touch! Click the Apply button above or contact our Recruitment Team if you'd like more information 020 8523 5533 or email recruitment@totalsecurity.co.uk


Other information

TSS (Total Security Services) Ltd is committed to equal opportunities. We welcome applications from suitably qualified and eligible candidates irrespective of ethnic origin, gender, marital status, religious belief, sexual orientation disability, or age. All successful applicants will be screened in accordance with BS7858 standards, so must be able to provide a comprehensive and checkable 5 year history.
starting at 9.00 per hour