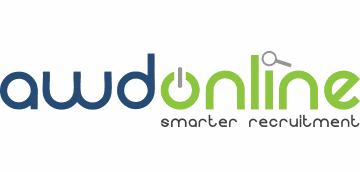 Director of Fundraising, Marketing & Corporate Partnerships – Charity - AWD online
Cambridge, ANGL CB22 7ZE
Director of Fundraising, Marketing & Corporate Partnerships with strong communication, organisational, management and strategic leadership skills is required for a national Charity based in Foxton, Cambridge, Cambridgeshire.
SALARY:up to £60,000 per annum (dependant on experience) + Benefits including 34 Days Annual Leave (including Bank Holidays)
LOCATION: Foxton, Cambridge, Cambridgeshire
JOB TYPE:Permanent, Full Time
HOURS: 40 hours per week with flexibility to meet out of office networking requirements
** The successful candidate will be required to have an Enhanced DBS check **
JOB OVERVIEW
We have a fantastic new job opportunity for a Director of Fundraising, Marketing & Corporate Partnerships with strong communication, organisational, management and strategic leadership skills.
Working as the Director of Fundraising, Marketing & Corporate Partnerships (known within the organisation as Director of Income Generation), you will report to the Chief Operating Officer and will manage a number of direct reports, including the Business Development Manager, Senior Fundraising Manager and Fundraising Officer.
Your responsibilities as the Director of Fundraising, Marketing & Corporate Partnerships will be to build on a growing fundraising platform and develop new income streams for the Charity.You will lead and oversee the Income Generation team in nurturing existing relationships and forging new partnerships to significantly grow the Charity's income in support of the new organisational strategy.
APPLY TODAY
If this job looks like your ideal position, then please send in your CV as soon as possible for our Recruitment Team to review.
DUTIES
Your duties and responsibilities as the Director of Fundraising, Marketing & Corporate Partnerships will include:
Deliver all income targets

ensuring the charity can mee

t its strategic objec

tives by executing strong and motivat

ional leadership and strategic management to th

e Income Generation directorate
Deliver on

the Charity's

income generation strategy, maximising current income streams, id

entifying new opportunities

and always seeking to

enhance

the

profile and develop new

relationships to benefit

national work
Contribute to

the strategic direction of the C

harity as an active member of the Senior Leadership

Team
Income Generation
Deliver

on the income generation st

rategy, managing and

monitoring performance against ag

reed

budgets and business plans
Provide direction, expertise, guidance, vision and leadership on all income genera

tion activities
Lead and motivate the income generation te

ams to ensure delivery again

st realistic

but chal

lenging income targets
Fundraising
Nurture the highest value donor relationships, providing excellent stewardship to retain and increase our maj

or donors
Provide expert advice and guidance on all issues r

elating to fundraising to th

e income generation d

irectorate, and drive and facilitate

a fundraising cultur

e across the whole organisation
Maintain accurate systems for recording and monitoring

income and expenditure
Ensure all fundraising activities are

to be carried out in a manne

r that meets the char

ity commissioner's requirements and i

s compliant with current legislation
Keep up to date and implement the latest techniques and best practice i

n relation to fundraising
Business Development
Lead on deve

loping new income streams to

suppo

rt the organisa

tional strategy
Utilise

assets and e

xpertise to generate income from specific groups: universities, corporations, public bodies and governme

nt authorities
Ensure any new income generation initiatives are a

ssessed for commercia

l viabi

lity and value for mo

ney
Organisational Leadership
Provi

de reports for the CEO and

Board, Executive Team, and other members of the senior leadership team and provide appropriate and

timely information as required
Contribute t

o SLT, Executive team, and T

rustee board meetings

on all matters with particular refer

ence to the areas

covered in this job description
Staff management, training and development
Effectively manage the team to maximise the motivation, skills, development

and performance of team mem

bers. To ensure that

all staff are appraised annually and

developed in accordance with the de

partment's strategic objectives
Periodically review the effectiveness of the directorate and implement chan

ge to maximise potential in

come
IDEAL CANDIDATE REQUIREMENTS
Excellent ve

rbal and written communication skills
Strong leadership and strategic management skills – the ability to lead and motivate
Experience of working within a charitable organisation or within a fundraising cap

acity would be beneficial
E

xcellent ability to o

rganise, record

and present informati

on
HOW TO APPLY
To be considered for this job vacancy, please submit your CV to our Recruitment Team who will review your details. CV's of Job Applicants meeting this requirement will be submitted to our Client for consideration. By submitting your job application to us you are hereby giving us your express consent to submit your details to our Client for this purpose.
PLEASE NOTE: CVs MUST be attached to your email job application in Microsoft Word or PDF format for our systems to process your application correctly, rather than your CV copied and pasted into the body of the email.
JOB REF: AWDO-P5341
Full-Time, Permanent Jobs, Careers and Vacancies. Find a new job and work in Foxton, Cambridge, Cambridgeshire. Multi-Job Board Advertising and CV Sourcing Recruitment Services provided by AWD online.
AWD online operates as an employment agency
awdonline | http://www.awdo.co.uk
£60,000.00 - £60,000.00 per year
(up to) + Benefits