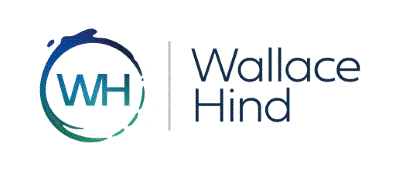 Digital Marketing Specialist - Wallace Hind Talent Solutions
Oxford, HC OX11HS
Are you a Digital Specialist with a passion for online communications, first class content and the commerciality to enhance online performance through the use of PR, SEO, and Social Media? We need someone who has the digital agility to push boundaries and ensure our clients receive the latest conceptual advice to transform their digital experience and results.
BASIC SALARY: £35,000 - £45,000
BENEFITS:
•25 Days Holidays per annum, plus additional accrual opportunities.
•Opportunity to build a team
•New Business Commission Scheme (9% of the first year's fee for new business introductions)
•Investment in training for career and personal development
•Employee perks including discounts and national chains and wellness support.

LOCATION: Oxford
COMMUTABLE LOCATIONS: Aylesbury, Thame, Abingdon, Bicester, Buckingham, Faringdon, Banbury, Witney, Didcot, Kidlington, Islip, Princes Risborough
JOB DESCRIPTION: Digital Marketing Specialist - Agency
You will build a first-class digital team and be responsible for developing relationships and providing a compelling business strategy to our portfolio of retained customers.
The possibilities of this role are endless! Some of the day to day tasks will be but, not restricted to:
•Being at the forefront of our digital proposition, overseeing objectives and taking an overarching approach to ensure we are always moving forward in this ever-evolving market.
•To be the consultative point of our digital strategy dealing with our clients with the care and understanding of how that relates to their customer's wider digital experiences.
•Develop a range of digital campaigns using online communications & PR, SEO, Social media channels.
•Act as a leader to inspire the wider team and help shape the business by offering your knowledge and expertise.
•Oversee responsibility of how our digital products are packaged to clients in terms of pricing, budgeting, and forecasting.

PERSON SPECIFICATION: Digital Marketing Specialist - Agency
To be successful in this job you will be an all-round digital and technology expert who has a genuine desire to push boundaries and take digital to the next level for our/your clients.
To do this you'll probably have the following expertise or skills:
•Strong experience of advising clients across digital campaigns and how to use those campaigns to gain the attention of their customers.
•Real knowledge of the latest digital trends and emerging technologies.
•An all-round people person to be able to get across the benefits of Digital and how that relates to our clients' customers.

THE COMPANY:
As part of the PR Week Top 150, we are a growing, ambitious and dynamic consultancy that is a leader in the energy sector. In an industry that is worth trillions to the global economy, we use our in-depth expertise and understanding to develop our client's brands and strategies to help our clients fulfil their potential.
It is highly likely you will have worked in any of the following roles and/or markets, and worked with the following products and/or services: Digital Director, Digital Strategist, Digital Account Director, Head of Digital, Digital Marketing Manager, Digital Specialist.
If you're interested in this role, please click apply or call Adrian Wright at Wallace Hind for more information and a full candidate pack. All applications will receive a response.
Please Note: Wallace Hind Selection have been chosen as the recruitment partner of our client.
REF: AW15822, Wallace Hind Selection
£35,000.00 - £45,000.00 per year
25 Days Holiday + New Business Commission Scheme