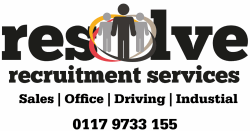 Digital Marketing Manager - Resolve Recruitment Services Ltd
Reading, HC RG17QF
Digital Marketing Manager, Reading, RG1
Resolve Recruitment are working with one of the UKs leading motor insurance company's. Due to growth within our clients Reading offices, they now seek an experienced Digital Marketing Manager to be responsible for the retail website (from traffic generation to sales), the management of the website developer and the digital agencies - as well as budget management focused on key KPIs.
The role;
Strategic plan for retail website
Management of specialized agencies (SEO, SEM, Social Media, UX, APP)
Developer management (IT)
Management of investments, focused on key KPIs (CTR, CPA, CPL, CPC, ROI)
Provide reports on results and KPIs
Work closely with traffic generation digital partners, monitoring results and proposing new ideas to improve UX, model and results
Structure and develop competitors research and benchmark, internally and through agencies
Work closely with external agencies, other business units and Head Office
Ensuring any regulatory obligations applicable to the role are met.
The person;
Essential
Degree OR degree calibre/equivalent work experience
Demonstrable track record with at least 5 years of digital marketing experience
A solid understanding of UX, SEO, SEM, marketing and key KPIs (demonstrable through experience or qualification)
Experience in eCommerce
Ability to understand complex regulation restrictions and Compliance guidelines
A creative eye for images and design look & feel
Good level of knowledge on other MS Office packages
Experience managing digital marketing agencies
Creative thinker
Excellent time management skills
Team work plus ability to work on own initiative
'Can do' attitude - bringing new ideas & fresh perspective
Hands on
Attention to detail
Ability to deliver on time and to budget
Ability to develop and maintain excellent relationships with key stakeholders
Desirable
Knowledge / experience in the Insurance market or/and Motor Industry
The rewards;
A highly competitive basic salary of £40,000
Other excellent benefits & perks

For more information on this exciting and rewarding Digital Marketing Manager career APPLY BELOW.

Key: Digital Marketing Manager, Marketing Manager, Digital Marketing, Online Marketing Manager, SEO, SEM, Social Media, UX, eCommerce, Reading, RG1

£35,000.00 - £40,000.00 per year
Excellent benefits