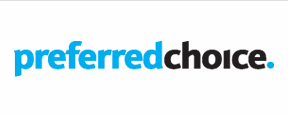 Digital Marketing Executive, Luxury Retail, London - £32K - Preferred Choice Limited
London, London
Digital Marketing Executive, Luxury Retail, London - £32K
Key Skills/Experience
2 years+ experience of Digital Marketing (SEO, PPC, Social, Email, CRM etc.)
Proven track record of adding value through Marketing campaign management
Excellent communicator



About the Role:



My client is an internationally renowned Luxury Retail company, based in Central London, that is looking for a Digital Marketing Executive to play a key role in planning, executing and managing their market Campaigns. You will have a strong Marketing background, planning and managing multi-channel marketing campaigns with the idea of increasing customer interaction for the company. Working in a small team you will help manage all marketing campaigns, using your experience of all marketing channels including SEO, PPC, Social Media and Email campaigns, to maximise spend and also brand awareness of the group.

With huge room for growth in the role this is a great opportunity for someone keen to grow within a company that is proud of its presence within the UK.



About the company



My client is a leading luxury retail company that is recognised globally as one of the leaders in their field. Offering an opportunity to grow you will be given a fantastic work environment to thrive in, perfect for passionate and driven individuals.

£30,000.00 - £32,000.00 per year