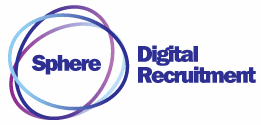 Digital Marketing Executive - Sphere Digital Recruitment
London, London



Digital Marketing Executive - Retail/Gift Company- (£20,000-25000)




The Company

Do you have a fun side, little bit quirky and love the gift of giving?

Then this opportunity to be a part of a fast-growing digital marketing team could be right for you. My client is at the forefront of the personalised gifting industry and are looking to grow a stronger online presence.



The Job



You will be responsible for monitoring, maintaining and optimising the paid search, paid social, affiliate and e-mail advertising campaigns.
Supporting and developing market acquisition and market retention.
Manage social platform Hootsuite & execute social campaigns
Help manage the SEO relationship between agency and consultant.
Assess and optimise conversion based best UX practices.



The Person



This role would be perfect for a junior digital marketer who has experience across a couple of channels and wants to develop a broader knowledge.

You have an uncontrollable enthusiasm and a hunger to learn.
You have 1-2 years experience in digital marketing
You have experience in managing social platforms- Hootsuite & execute social campaigns
You have experience in using tools such as Google Adwords, Analytics
You will be analytical individual who is data driven



Apply Now



You can apply for this role now by sending us your CV or by calling us now! Don't forget to register as a candidate too.

Ravi Vyas
Associate Consultant

Sphere Digital Recruitment currently have a variety of job opportunities across digital so feel free to get in touch with us to find out how we can help you. Please take a look at our website.

Sphere Digital Recruitment is acting as an Employment Agency in relation to this vacancy.

£20,000.00 - £25,000.00 per year