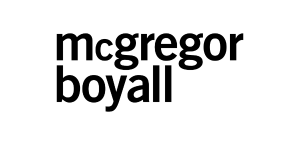 Digital Marketing Executive - McGregor Boyall
London, London

JR418 - Digital Marketing Executive - Insurance - Permanent - London - £30k - £35k + Bonus/Benefits

Our client is a large insurance organisation who is looking for a talented Digital Marketeer to join the team.

You will have the opportunity to use your broad digital experience and work as part of a collaborative team. You will play a key part in delivering the digital strategy and cover various digital channels which includes website, PPC, social media and email marketing. You will ideally have some exposure to budget management and be competent with reporting and analytics.

You will partner with various functions across the business but also support key stakeholders too. An excellent project manager, comfortable working to tight deadlines will be important.

To be considered:

Experience working for a large organisation, high growth business or agency side
Experience across all channels ideally - Website, PPC, social media and email marketing
Good project management skills
Comfortable working with and reporting to key stakeholders
Analytics experience
Dynamic and good collaborator

This opportunity is being managed by James Reeves at McGregor Boyall.

McGregor Boyall is an equal opportunity employer and do not discriminate on any grounds.