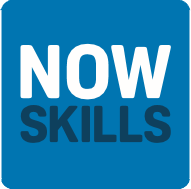 Digital Marketing Apprenticeship - NowSkills IT Apprenticeships
Manchester, NW M17 1SL
Your Digital Marketing Apprenticeship in Trafford
In your Digital Marketing Apprenticeship, you will be working as a Digital Marketing Apprentice at a specialized Marketing company who are currently based in Trafford.
As a Digital Marketing Apprentice, you will be responsible for:
Social Media - Creating content to be posted on social media to promote or advertise your products/services.
SEO - Use search engine optimization techniques to organically help your website rank higher on search engines.
Video and Image editing - Learn how to edit images and videos using tools like Adobe Photoshop, Canva and so on.
Interested? This IT Apprenticeship's qualifying requirements
Grades A-C in GCSE Maths & English Language (can include equivalent e.g. Functional Skills Level 2 or A-Levels)
Creativity and a passion for IT
Good communication skills
Hungry to succeed in the IT industry
Extra Benefits
20% classroom and individual based study time
Enjoy student discounts from technology to fashion
Free TFGM 28 day travel card
Typical work hours…
Monday - Friday, 9am-5pm (1 hour for lunch)
What kind of training will you receive?
Training will take place in our classroom locations, online and face to face with our mentors. Your employer's line manager will also support you and teach you skills.
As a NowSkills Digital Marketing Apprentice, you will be assigned a supportive and well experienced Digital Marketing tutor who will provide tasks and targets to you to help you obtain the best possible grade.
IT Qualifications you will receive (varies with the employer's projects)
Digital Marketer Level 3 (awarded by the Institute for Apprenticeships & Technical Education)
City & Guilds Level 3 Award in the Principles of Coding
CIW Internet Business Associate
City & Guilds Level 3 Certificate in Digital Marketing Business Principles
Future Prospects - Why a Digital Marketing IT Apprenticeship?
Below are just a few examples of the kind of roles you could head into after your Digital Marketing Apprenticeship and the kind of salary you could receive:
Digital Marketing Manager: £30,000 - £35,000 a year
Digital Marketing Executive: £29,000 a year
Social Media Specialist - £21,500 a year
We look forward to hearing from you!
Launch your career in IT as a Digital Marketing Apprentice and APPLY TODAY!
9,000.00 - 11,500.00 per year