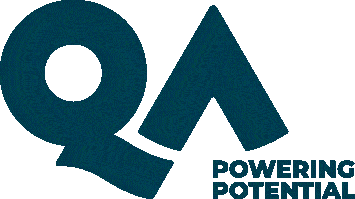 Digital Marketing Apprentice- Consumer Team - QA Limited
Manchester, NW M903DQ
This hidden gem is expiring soon - don't miss this opportunity.
Employer description:
The company owns and operates many leading brands including LookFantastic.com, Grow Gorgeous, Mio Skincare, Hale Country Club, ESPA and MyProtein.com - The world's #1 online sports nutrition brand. We create brilliant digital brand experiences and our in-house team design, develop and build a bespoke proprietary technology platform that is used by hundreds of millions of people worldwide.
Job overview:
Due to continued growth across the Consumer Division, we are looking for 3 Digital Marketing Apprentices to join the team. As a Digital Marketing Apprentice you will quickly become an important well rounded member of the team because you will be introduced to all areas of the division such as Web Design, Social Media, SEO, PPC, Email Marketing, Information Security, Data Management and Analytics, Content Marketing, Digital and Social Media Strategy, Implementation Customer Relationship Manager, Implementation Customer Relationship Management.
You will start with a 13-15 Digital Marketer Apprenticeship:
You will rotate around 3 core areas of the team:
SEM (covers PPC,SEO, Content Marketing, Web Design)
CX & Social Exec (Covers Social Media, Customer Life cycle
CRM Exec (Email Marketing, Data Management an analytics, Customer Relationship Management, Market Segmentation web design)
Main role / Responsibilities: [will include but not be limited to]:
Managing the day-to-day work load of the accounts by setting up, running, optimising and analysing paid search campaigns.
Engage with the wider PPC team across THG to learn and deliver most up to date/ optimized industry standards with regards to PPC.
Work with eCRM to optimize remarketing and target prospective customer the most cost-efficient way.
Manage day-to-day on-page optimisation in accordance to the latest SEO standards (e.g. optimize product and page content, write engaging product content, redirect duplicated page links etc.)
Operate with a goal of increasing the brand's organic traffic and revenue.
Ensure best possible customer journey is guaranteed in order to generate highest possible on site conversion and customer experience.
Ensure best possible customer journey is guaranteed in order to generate highest possible on site conversion and customer experience.
Work with the wider team to ensure best possible brand strategy is delivered
Identify new opportunities to help grow the Pop In A Box brand, awareness and reach
Responsibility to work within the budget and ensuring the best possible Return On Investment
Ensure social media activity is regularly audited to ensure quality and consistency.
Seek partnership opportunities with external contributors/publishers and influencers to drive reach new audiences
Maintaining and identifying opportunities to improve current reports.
Work alongside trading, marketing, buying, merchandising and supply chain teams to identify needs for them and generate reports based on their requirements.
Deliver data-driven insights to improve marketing and buying efficiency (e.g. remarketing, market segmentation etc.
Desired qualities, skills and knowledge:
Creative flair
Basic analytical skills
Self-motivated and enthusiastic
Good communications skills
Team player
Experience with Excel & Word
Desired Qualifications:
Minimum grade 5 in GCSE Maths and English.
And/or 3 A Levels minimum Grades C and above, preferably a STEM subject but other A Levels will be considered.
Working week:
40 hrs per week.
Benefits:
Eligible for Company bonus scheme.
£100 attendance bonus each month for full attendance.
Staff discounts.
Future Prospects:
Exciting and endless career progression prospects. [will be confirmed upon placement]
Important Information:
QA's apprenticeships are funded by the Education & Skills Funding Agency (ESFA), an executive agency of the Department for Education.
To be eligible for a Government funded apprenticeship you must have lived in the UK or European Economic Area (EEA) for the last 3 consecutive years.
£200.00 - £200.00 per week