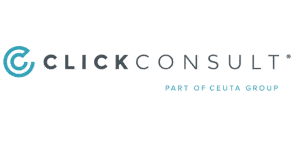 Digital Key Account Manager - Click Consult
Hooton, NW CH667NZ
Click Consult has an exciting opportunity for a Digital Key Account Manager to join the team based in Hooton, Cheshire on a full time, permanent basis in return for a competitive salary of £29,000 - £35,000 per annum depending on level of experience plus uncapped bonus.
Click Consult is a multi-award-winning search and digital marketing agency. In the last year, we're proud to have won; Most Impressive Large Agency at the UK Agency Awards and Most Effective Agency at the Performance Marketing Awards.
Benefits of becoming our Digital Key Account Manager include:
- Relaxed and fun atmosphere with casual dress code
- Excellent training and development opportunities
- Quarterly employee recognition and rewards
- 25 Days Holiday (after 2 years service)
- Plus everyone gets their birthday off
- Christmas and Summer company parties
The Digital Key Account Manager role:
As one of our Key Account Managers you will work with new and existing client accounts to ensure that we deliver the highest level of service and maximise all potential business. In addition you will maintain regular contact with clients and review their account performance to ensure that it meets client objectives.
Responsibilities of our Digital Key Account Manager:
- Renegotiate and renew contracts on an ongoing basis and remain in constant contact sending, discussing and analysing reports with clients.
- Understand and interpret client data in a clear and commercial manner, identifying opportunities and threats.
- Create contracts, proposals and marketing literature, renewing contracts, cross selling new products and services, up-selling and retaining clients where applicable and check all client workflow in pivotal ensuring delivery and placement of workflow in line with agreed client strategy.
- Work closely with, and coordinate internal departments to oversee delivery of services to enable you to manage the client's portfolio and meet objectives.
- Attend both internal and external client meetings and proactively anticipate client's expectations regarding account performance before attending the meeting.
- Retain and grow clients by fulfilling all aspects of the role and be proactive to identify and resolve any client issues in an effective manner.
What we're looking for in our Digital Key Account Manager:
- Able to understand and interpret data relating to Search Engine Optimisation (SEO) and Pay Per Click (PPC).
- The use of Microsoft Excel, Google Analytics and Google Ads to analyse data and understand trends will be part of the day to day role.
If you're driven by building client relationships, delivering outstanding customer service, interpreting data and motivated by commission generated on renewals and cross selling of additional services, we want to hear from you.
This role would ideally suit somebody from either a commercial or public sector background
If you believe you are the right candidate for the role as our Digital Key Account Manager then please click 'apply' now!
£29,000.00 - £35,000.00 per year