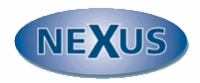 Digital Design & Development Administrator – Camberley Surrey - Nexus Recruitment
Camberley, HC
Digital Design & Development Administrator – Camberley Surrey
Our Client is an recognised international leader in their respective business arena.
They are looking to recruit a Digital Design and Websites Administrator to work in a team of around 20 people.
The Client has over 50 different language websites globally which require to be kept up to date on a daily basis along with any new developments.
The position will be to Support the Design and Development Co-ordinator with on-going CRO/UX/Design tasks
Supporting CRO with new designs, visuals, wireframes and designs coupled with User Testing
Help design and implement identified CRO changes
Support the pilot and deployment of CRO tests into the Web Deployment Team
Utilising the current Rhythmyx CMS system to help develop and enhance front-end design, layout and content.
Creation of web graphics in jpeg/gif/png format to support online Web Content and Social Content
Responsible for specific website design/wireframe tasks
Responsible for developing and maintaining Extranet content/platform inline with our Commercial Programmes
Support on-going development, improvements and deployment of Paid Landing Pages (and others as required from time to time)
Support BAU activity within the team, as and when required
Ensuring consistency of presentation of content
● Assisting in the development of digital design processes and procedures along with the Design and Testing of new Digital Projects/Initiatives.
You will some of the following skills:
 Knowledge of UX and a good understanding of UX Best Practice
 Ability to identify/test and improve Website design and UX/UI
 Experience of working with Photoshop (or similar)
 Experience of creating design wireframes / mock-ups
 Experience of working within enterprise content management systems and preferably some experience around web content creation and entry.
 Understanding of HTML/HTML5, CSS, JavaScript
 High level of attention to detail and a meticulous mind-set.
 Diligent and a proven ability to deliver high-quality work to tight timelines
 An ability to work in a collaborative manner with colleagues in the wider Digital Team and GIS Web Development Team.
 A good understanding of the web development cycle, web technologies and good understanding of UX/CX / Web Design/Customer Journeys
 Have an interest in current web trends & web technologies
 Experience in MS Office is essential
 Results oriented with an ability to work to tight timelines.
 Appetite for continuous learning and personal development.
Must have the following:
Strong time-management skills a must along with excellent organisational skills
Attention to detail essential
Qualifications
Graduate Level Degree in a Marketing / Digital / IT related subject matter,
Foreign language an advantage
The salary for this position will be in the range £20K - £25K plus benefits.
Location is Camberley Surrey.
Please send your CV to us in Word format.
£20,000.00 - £25,000.00 per year