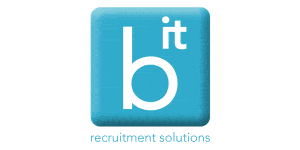 Developer - Berkeley Square
Reading, HC RG12DQ
We are currently Recruiting for an ETL Developer for a 3 month contract in Reading for our public sector client.
Roles and Duties:
*Design the data storage system as well as test and troubleshoot it
*Build web and mobile products
*Implement APIs for internal and external use
*Build up a robust, automated test suite
*Take part in 2nd line application support including occasional support out of office hours

Experience and Skills Required:
*Advanced experience and knowledge with ETL development
*Experience designing and creating the data warehouse
*Experience of front-end web development including HTML, CSS or JS
*Experience of programming in at least one language e.g. Python, Ruby, Scala
If you are interested in this position then please apply with an up to date CV or call 0117 450 6696.
£450.00 - £450.00 /per day