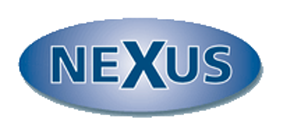 Desktop Support Analyst - Banking - City London - Nexus Recruitment
London, London
Desktop Support Analyst – Bank – City London
We are looking to recruit a Desktop Analyst with at least 5 years experience of working in Desktop Support from 1st to 3rd level in a banking environment.
You ideally have experience of working within a banking environment and understanding the banking arena.
Responsible for the full range of user support, including desktop and peripheral hardware support, application support, network connectivity and remote connectivity.
Remote and telephone support of mobile/European users will also be required.
Work within the Service Desk team in supporting and delivering all aspect of services
-1st/2nd line support (capable of root cause analysis)
-Remote branch support using Remote Assistance
-Active Directory user starter/leaver process
-Customer facing, support of internal banking staff, VIPs
-Maintenance and support of desktops, laptops, Blackberry's
-SLA targets
-Ad-hoc project involvement
Main skills required are:
-Experience supporting desktop platforms for banking environments
-Experience in operational deployments. Desktop, operating system refresh cycle
-Service Desk ticket software
-Market data products
-ITIL, Microsoft certifications advantageous
-Maintains industry recognised skills through training or self-study methods
Technical Skills
-Supporting Microsoft operating systems, office suite
-TCP/IP, basic networking skills
-Root cause analysis and remediation
Technologies
-Windows 7
-Office 2013
-Xenapp published applications, support
-Desktop hardware, laptops, Blackberry's deployments
Salary for this role will be in the region £40K - £50K.
The Client is based in the City London - close to Liverpool Street.
Please send your CV to us in Word format along with salary and availability.
40,000.00 - 50,000.00 per year