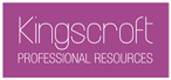 Design Engineer - Kingscroft Professional Resources Limited
United Kingdom, MID WS123DZ
Are you a skilled Product Engineer with a design, product development and problem solving skill set? Are looking for a role where you can be central to taking concept designs into manufacture? Do you want to be hands on and take ownership of design, testing and development projects?


Kingscroft have been asked to recruit for a Product Engineer to work for a leading UK manufacturer working with some of the leading brands in home retailing.


As the ideal candidate you will have skills in product design (Solid Works) with a particular focus on design for manufacture, testing, development and rectification on faults with existing products.The tasks are wide ranging which will lead to a really interesting role with great interaction across the business.


The position will involve:


Designing using Solid Works and taking concept designs through to manufacture with processes including injection moulding, extrusion, metal forming and die casting


Working with the existing product range to provide engineering solutions to customer concerns and product faults


Manage prototype and testing requirements for new product designs


Identify opportunities for product component optimisation


Assisting the QA Team with Product Approvals and Continuous Improvement Initiatives


This is a fantastic opportunity to work at the heart of a centre of a great business in a role that provides multiple engineering challenges and allows you to meet those challenges in an autonomous way. Please apply today for a confidential discussion and to learn more about the business and opportunity.


By applying to this role, you will register as a candidate with Kingscroft Professional Resources. Our Privacy Policy explains how we will use your information.

https://www.kingscroft.co.uk/privacy-policy.aspx
£30,000.00 - £33,000.00 per year