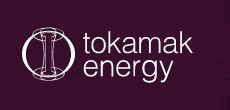 Design Engineer / CAD Engineer - Tokamak Energy
Abingdon, HC OX135JB

Job Title: Design Engineer

Location: Milton Park, Abingdon

Salary: Competitive

Job Type: Full Time, Permanent

The Company has unlocked a new route to scalable fusion power that is cost-effective and does not require huge infrastructure and capital expenditure. The technology will revolutionise the world's energy production - it will be possible to produce more energy, more cheaply and with fewer harmful side effects (e.g. with no long-term nuclear waste or carbon emissions).

They aim to accelerate the development of fusion energy by combining two emerging technologies - spherical tokamaks and high-temperature superconductors. The company's innovation has been featured on Channel 4 news, BBC News Click and Reuters news channel and they received a Technology Pioneer Award at the World Economic Forum on 2016. This is the chance to join a fast-growing high technology company with an agile, dynamic team and to tackle the challenge of a lifetime.

The Role:

Reporting to the ST40 Project Manager, the Design Engineer will be a key member of the Engineering team, responsible for detailed engineering design of the company's projects and systems. They'll interface with senior managers and advisors to produce 2D and 3D CAD models from design schemes and layouts and be responsible for detailed component manufacturing drawings. It is further envisaged that candidates will have several years' experience, possess a broad knowledge of low volume manufacturing methods and practices, and be used to working flexibly and autonomously as part of a small team and have 3D CAD experience.

Key Responsibilities:

To create 2D and 3D detailed drawings using solid edge
To prepare and create manufacturing drawings of approved designs, individual production parts and assembly drawings
To produce drawings for tender submissions
To maintain an up to date technical awareness of the business requirements
To carry out all duties in accordance with the company Health and Safety policy
To work closely with the ST40 assembly team during the build phase of the project to help resolve any build/assembly issues
To work to the requirements of the drawing office control system
Work closely with the Design and Products teams to coordinate and effectively plan and programme the designs to ensure the assembly team have suitable time to meet key installation dates and deadlines
Liaise directly with subcontractors where required
To undertake any other duties or special projects as may be regarded within the responsibility of the post

The Candidate:

Essential:

Degree level in mechanical engineering or CAD design or equivalent
Working knowledge and experience of solid edge software
Special purpose machine systems
Process equipment and tooling
Vacuum systems and vacuum chambers
Mechanical structure

Desirable:

Familiarity with Team Centre for drawing control
Experience of design for high magnetic fields
Electrical drawing experience
Wide knowledge of materials used in scientific applications (metal alloys/ceramics/composites)
Benefits:
25 days holiday (plus bank holidays)
Company pension scheme
Eligible for company share option scheme after 1 years' service
Company bonus scheme, discretionary, dependant on performance
Private medical insurance after 3 months service

Please click the APPLY button to send your CV and Cover Letter for the role.

Candidates with the experience or relevant job titles of; Design Engineer, Development Engineer, Product Design Engineer, Product Designer, Product Development, CAD, AutoCAD Engineer, Solid Works Engineer, CAD Engineer, AutoCAD Technician, Design Technician, Mechanical Engineer, Graduate, Graduate Design Engineer may also be considered for this role.