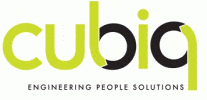 Deputy Base Maintenance Manager - Cubiq Recruitment Ltd
Bournemouth, SW BH26EE

Deputy Base Maintenance Manager

Permanent

Salary DOE

Bournemouth

We have an exciting opportunity for a Deputy Base Maintenance Manager to work for a growing aviation engineering organisation in the UK. You will possess comprehensive knowledge of EASA Part 145 and UK CAA regulations you're your application in the workplace. Bringing significant depth maintenance experience across multiple relevant Aircraft Types and a strong track record of managing workflows within large multi-disciplinary teams the Deputy BMM will be a highly skilled engineer and will possess excellent leadership, organisation and communication skills

Main Responsibilities include:

Ensure all maintenance is completed to the required legal and professional standard.
Supervision of and performance of base maintenance activities at Bournemouth, and other UK and overseas facilities, and provide certification of own work alongside supervision and certification of unlicensed engineers' work.
Manage and support AOG enquires.
Assist and support the Base Maintenance Manager with maintaining oversight of performance against budget, working with finance and engineering departments to manage time and resources effectively.
Provide 145 maintenance training needs, including but not limited to GAEL paperwork and procedures, Engine Ground Run competency assessments, ongoing re-approval competency assessments and initial authorisation competency reviews.
Contribute to organisational development through effective leadership and management of engineering personnel.
Compliance with GAEL Maintenance Organisation Exposition and published processes and procedures ensuring Part 145 compliance.
Ensure that Health and Safety procedures, processes and COSHH are always observed, both personally and by those under supervision.
Ensure that day to day housekeeping is kept to a high standard.
Comply with all procedures listed in the current Staff Company Handbook.
Requirements:
A valid EASA Part 66 Aircraft Maintenance Licence (B1 / B2 / Cat C)
Type Ratings on several aircraft for which approvals are held (e.g. King Air, Challenger, Global Express) will be advantageous
Experience in a senior engineering management position within an EASA Part 145 environment.
Eligible to hold UK Security Clearance to the required level.

This company is an equal opportunity employer and value diversity. They do not discriminate on the basis of race, religion, colour, national origin, gender, sexual orientation, age, marital status, veteran status, or disability status.

** If you're interested in this opportunity, please submit your CV via the link provided **

Cubiq Recruitment is recognised as a trusted supplier of permanent, contract and interim recruitment services to the aerospace, technology and manufacturing sectors. Our teams of specialist recruiters operate across all core commercial engineering disciplines and specialist areas of aerospace engineering within Design, CAMO, LAE, Manufacturing, H&S and Facilities Management.