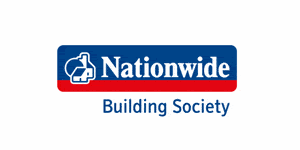 Delivery Value Manager - Nationwide
Swindon, SW
Job description
Delivery Value Manager
Salary: £30,506 to £44,065 depending on experience plus lots of extra benefits
Employment type: Permanent and 9 month Fixed Term Contract Opportunities.
Location: Flexible (with regular travel to our head offices in Swindon)
Last year more people opened an account with us than with any other brand! We have one of the highest customer satisfaction ratings in the industry and continue to be voted the UK's most trusted financial services brand. As a Mutual Society, we're owned by our members not shareholders, so their needs are at the heart of everything we do, which makes working here feel really different than 'for-profit' companies.
We are investing heavily in transforming our systems and our ways of working to drive pace and agility in how we deliver alongside empowering our people to deliver through their skills and experience.
You'll be joining a team  embarking on an exciting transformational journey. Our new ways of working will allow our projects to be relevant and most importantly add value to our business. This exciting role plays a big part working along-side our change leaders to influence how we deliver  Business & IT Change projects safely, efficiently and effectively through great project management office skills to drive insight, best practice and continuous improvements.
Who we're looking for
Someone with good PMO skills who really wants to make a difference in a fast-paced changing environment. You will have gained demonstrable project/portfolio management office experience in a dynamic/ transformational business environment. You will be naturally inquisitive and comfortable with ambiguity, adding value to change initiatives, assurance frameworks and controls. You are a good team player but can also work independently. You have an eye for detail and can join up data and information to provide insight and recommendations that gains trust and influences good outcomes.

You'll also have:
· Excellent verbal and written communication skills with an ability to explain decisions confidently and clearly
· Experience of working across multiple communities
· Good business acumen and some knowledge of Nationwide / Financial Services
· Developing negotiating, networking and influencing skills
· Awareness of society strategy / team outcomes and relative aspects to support team
· Ability to grasp complex issues quickly
· Ability to prioritise workload
· Understanding of change control standards and guardrails
· Experience of change initiative delivery
· Experience in demand, resource, financial and supplier management
· Change Initiative intelligence
· Developing subject matter knowledge and expertise on delivery management
What you'll be doing
Proactively tracking key milestones, dependencies and monitoring change delivery plans
• Working with the Leadership team to ensure demand and supply management of resource is allocated to the right place at the right time, in a timely manner
• Contributing to the proactive identification, communication and resolution of risks and issues as well as assessment and applying continuous improvement measures to inflight change initiatives, post programme / project reviews and directly into methodologies
• Working with the Risk Community to run an effective operational and conduct risk management process and implement mechanisms (such as risk management plans) to ensure that team adheres to prescribed change control standards and within required guardrails
• Undertaking Quality Assurance reviews, identifying issues related to the health of change initiative and providing insight/recommendations to ensure that actions are put in place to remedy and ensure these are tracked to completion
• Creating a framework to drive the Quarterly Review (QR) process, consolidating inputs from across team to ensure performance is aligned to Strategic Outcomes and that the required investment can be secured
• Analysing Management Information to identify trends across the change initiative squad and scenario planning for future initiatives
• Create, maintain, use and adopt change methodologies for Delivery including traditional methods, Agile methods, Adaptive Change Framework (ACF), Waterfall, set-up-to-succeed etc 


Providing  insight to the Delivery Manager/ Leads on change initiatives including delivery elements and other related activities 



Apply now

The extras you'll get


For helping us do the right thing for our members, you'll get:




• Pension scheme where if you pay in 7% we'll top it up to 23%
• Access to an annual performance related bonus scheme
• Life assurance worth 8x your salary
• 25 days' holiday plus bank holidays with the ability to 'buy' up to 10 days
• Flexible benefits scheme giving you access to discount vouchers at various retail outlets
• Access to training to help you progress and develop your technical skills and career
• Flexible working - We believe in getting the job done in the way that works for both us and the business, which means you aren't expected to be at a desk 9 – 5, Monday to Friday



£30,506.00 - £44,065.00 per year