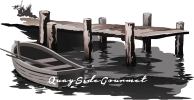 Delivery & Sales Drivers - Quay-Side
Ilminster, SW
Delivery & Sales Drivers wanted, immediate start
Due to an eruption in customer demand, Quay Side Gourmet are looking for enthusiastic people to work in their own local areas. We have numerous vacancies to fill in and around these areas.
Plymouth
Cornwall
Ilminster
Yeovil
Salisbury
Weston Super Mare
Reading
Oxford
Letchworth Garden City.
Hitchin
Northampton
Bedford
Your job will be to simply sell and deliver our amazing range of frozen gourmet food to eager home owners who appreciate great food. If you're friendly, outgoing and enjoy talking to people, you are ideally suited for this exciting position. No experience necessary as full training will be provided.
We have been in this industry since 2001 and have increased sales year on year. In the last 2 years especially, we have seen demand explode. People are spending more money on good food and eating at home, rather than spending their money on hit and miss trips to restaurants. Demand has completely outstripped our ability to provide distributors to all these customers who are eager for our food. In short, there are simply too many customers and too few distributors. It is for this reason we need to recruit. Seemingly a nice problem to have!
If you like the sound of;
Earning £150 -£300 on daily basis.
Working the hours you choose.
Take home van provided.
Full training and back up.
Great discounted gourmet food.
No one looking over your shoulder.
No sales targets.
No ceiling on earnings.
Complete control over where you work.
We'd love to hear from you. The only stipulation is you will need to be 21 years old or older due to insurance policies.
For a fast one on one informal interview, please apply today. We will send you an invite to attend the depot closest to you. You could be up and running in less than 3 days. Alternatively, please call Charlotte on 01460 258574 to book your interview.

commission, bonuses, van provided