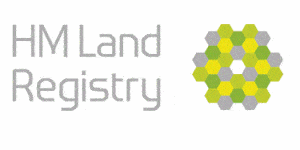 Delivery Manager - HM Land Registry
Plymouth, SW PL65WS
Here at HM Land Registry we have an exciting opportunity for a Delivery Manager to join our team based in Plymouth. You will join us on a Full-time, Job share or Part-time basis and you will receive a highly competitive salary of £52,146 - £58,888 per annum.
HM Land Registry's existing software systems and services form part of the critical national infrastructure, safeguarding land and property ownership valued at £7 trillion. This enables over £1 trillion worth of personal and commercial lending to be secured against property across England and Wales.
This is a very exciting time to join the in-house, award-winning Digital, Data and Technology (DDaT) Directorate. It is at the heart of our move to be a digital, data-driven organisation with the ambition to provide our customers with modern, efficient digital services
We are now looking for an experienced Delivery Manager to join our Digital, Data and Technology team to help us to achieve this.
Responsibilities of our Delivery Manager include:
As a Delivery Manager, you will be responsible for the effective delivery of complex, high-risk products and services, often with multiple teams, working closely with them as the main point of escalation. You will remove blockers and manage the impact of change to ensure successful delivery to time, cost and quality and a satisfied customer.
You will be a leader in our growing delivery practice and community, where we intend to provide best value in delivering for HM Land Registry. You will use your strong communication skills with senior stakeholders both in and outside of the organisation.
Using your knowledge and experience in agile and lean practices you will create the right environment for effective delivery and lead our people, both being crucial to our success. You will motivate your teams to continually learn, improve and innovate, whilst providing coaching, guidance and practical advice.
What we're looking for in our Delivery Manager:
We are looking for an effective, self-motivated individual with a proven track record of effective delivery using agile and lean approaches and knowledge of agile/lean delivery tools and techniques.
In addition, you will have thorough knowledge and experience of delivery in an iterative and continuous delivery environment as well as knowledge and experience of project management and other appropriate governance processes. You are able to prioritise multiple demands, tasks and projects and can respond quickly to changing circumstances.
Benefits of becoming our Delivery Manager:
We offer very competitive terms, conditions and benefits. We provide excellent opportunities for career progression, training and development. You will have access to Civil Service pension and benefits arrangements and generous leave allowances, as well as flexible/remote working – exactly what you would expect from a progressive employer.
It is a great place to work, where difference is celebrated and we're committed to fairness and equality for all, so you feel valued for who you are and what you do. Diversity fuels our innovation. Our shared values help us work together, to benefit the communities we serve. Our employee diversity networks support our culture of inclusion and contribute to our diversity action plan.
To continue your application for our Delivery Manager role, please click 'Apply' now.
Closing Date: Tuesday 17th March 2020