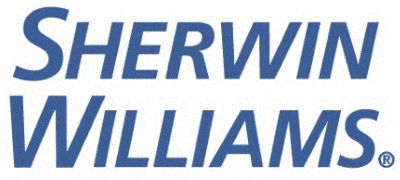 Dayforce Data Specialist EMEAI - The Sherwin-Williams Company
South Yorkshire, Yorkshire
WELCOME TO SHERWIN-WILLIAMS
Sherwin-Williams is the largest paints and coatings company in the world. With $18 billion in sales, more than 4,100 stores, and 140 manufacturing and distribution centers worldwide. Our 60,000 employees across the globe are diverse, innovative and passionate. With a variety of rewarding and challenging opportunities, Sherwin-Williams is a great place to launch and grow a career. Find yours and join us today.
POSITION SUMMARY
This position is responsible for all employment life cycle data entry activities into Dayforce to support the regional payroll processing.  This role will be responsible for maintaining records and the integrity of data held in Dayforce. The role will partner with HR Shared Services, Comp & Benefits, Regional Payroll Team and local HR & Finance departments to ensure accurate employee data records are held in Dayforce and will be the regional key point of contact for Dayforce data maintenance and validation.  The role will contribute to the creation of regional payroll SOPs and processes, payroll policies and procedures and assist with mapping, gathering and cleansing of data to support the Global Payroll Project.  
CORE RESPONSIBILITIES AND TASKS
Act as Custodian for maintaining data integrity in Dayforce.
Enters all new hire information, allowances, deductions, garnishments, employment changes, and terminations into Dayforce accurately and on time to support the monthly European payroll processing.
Acts as a Subject Matter Expert for Dayforce processing and enquiries from regional payroll, managers, HR and Finance.
Support the Global Payroll Project acting as the HRSS data lead for country wave implementations, responsible for data cleansing and data gathering activities and other project activities as assigned to contribute to the successful delivery of the Global Payroll Project.
Work with cross-functional internal partners to resolve Dayforce data discrepancies and anomalies related to European payrolls.
Ensures all accurate documentation is uploaded into Dayforce to support European payroll processing and within agreed payroll calendar schedules.
Works in partnership with HR Shared Services to complete regular data audits and cleansing of records between Dayforce and the HR Cloud System.
Completes all mandatory compliance training as required.
Contributes to the development of European payroll SOPs and perform frequent and timely document reviews.
Leverages strong analytical and problem-solving skills to efficiently identify Dayforce data requirements.
Contributes to the setup and maintenance of a Dayforce knowledgebase repository.
Proactively highlights risks and ensure that complaints/issues are escalated in accordance with HRSS procedures.
POSITION REQUIREMENTS
FORMAL EDUCATION: 
           Required
KNOWLEDGE & EXPERIENCE:
           Required:
Experience with knowledge of payroll processes and related systems, including. garnishments, benefits, taxes, time & attendance collection.
Capability to analyze information quickly and make informed decisions.
Experience working in a HR-payroll environment.
Exceptional written and verbal communications skills.
Demonstrated ability to improve processes.
Organized, self-motivated, detail oriented, and able to shift priorities.
Strong commitment to customer service.
Proven track record of meeting commitments with the highest standards of ethics and integrity.
           Preferred:
Experience of contributing to payroll projects relating to system changes.
Experience of working in a European payroll services environment.
TECHNICAL/SKILL REQUIREMENTS:
           Required:
A demonstrated understanding of payroll processes and related systems
ERP systems i.e. payroll, HR, Workforce Management.
IT skills, advance proficiency in Excel.
Proficiency in Word, Power Point etc.
           Preferred:
Additional language skills would be an advantage.
Ceridian Dayforce
**Please note that Sherwin Williams is unable to respond to any enquiries, accept CVs or applications from Recruitment Agencies**
Who we are - Video link Company Overview
Basic Qualification:
Please note you will need the existing right to work in the country you apply for. Sherwin-Williams is unable to sponsor work permits or visas
Equal Opportunity
An equal opportunity employer, all qualified applicants will receive consideration for employment and will not be discriminated against based on race, colour, religion or belief, gender, sexual orientation, gender identity, ethnic or national origin, disability, age pregnancy or maternity, marital or civil partner status, or any other consideration prohibited by law.
Additional Information: