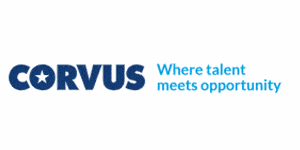 Database Developer - CORVUS RECRUITMENT LTD
Belfast, N Ireland BT16JH
Database Developer



Are you an experienced Database Developer or an experienced DBA and you are looking to break into development?



Yes, the primary function of this Database Developer job is to design, implement, test and deploy database code.



The bonus is that you will get the chance to work with back-and front-end technologies.



The flagship product is web browser-based, delivered by Angular, jQuery and other HTML5 technologies.



The middle tier is Java-based, running on Apache Tomcat.



The current database platform is SAP Sybase Adaptive Server Enterprise that is being migrated to SQL Server. The Pentaho/Mondrian OLAP engine provides analysis and reporting services.



Youll work in a varied position that will allow to develop enhancements and additional functionality of the key product, as well as tuning the performance of the existing code.



Finallythis job does not include any product support!



Not only is the job itself a lot different from most database developer jobs out there, but you would be joining a company that has major expansion plans for the next 18 months and beyond.



This is a global company that gives its customers the clarity they need to take control of all their market data, research, software and enterprise subscription spend across the enterprise. They are headquartered in New York with offices in London, Den Bosch, Belfast, and Minneapolis.



In June 2019, they bought over a local Belfast company. This is the third acquisition this company has made in the last 3 years. They now employ over 150 people worldwide.



Although they supply software into financial services and they have been doing this since 1998, they still manage to maintain the seem energy of a start-up. They have a flat structure with no red tape, and they like to give as much autonomy to their technical staff as possible.



We would like to see applications from database developers who can code Transact SQL (T-SQL) in a SQL Server or Sybase ASE environment. Youll have experience of stored procedures and trigger programming.



Youll also be familiar with data warehousing, ETL processes, star schemas and/or OLAP applications such as Mondrian or SSAS.



We will happily consider Oracle PL/SQL, IBM DB2 or similar developers interested in working in a T/SQL environment who can demonstrate strong experience of coding in some form of procedural SQL in another database system.



If you would like to find out more about this database developer job, then give me call/text/WhatsApp on 077 8988 6539 for a confidential discussion. Alternatively, you can send an updated CV using the links provided.