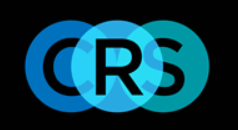 Data Services Administrator - SQL - CARRINGTON RECRUITMENT SOLUTIONS LTD
London, London W1A 1AB
Data Services Administrator, SQL, Big Data, Microsoft Applications, Business Intelligence, London
Data Services Administrator/Business Intelligence Analyst required to work for a Global Professional Services Business based in Central London.
You will be fairly experienced in SQL and will have a data/Business Intelligence background.
More details are available about the role itself but here is what would be required for the role:
Requirements/Technical Skills:
Experience with SQL Management Studio in SQL Server SQL Server 2014 and onwards
Experience in Applying Fixes on SQL Production Servers
Experience in IT industry with an in-depth knowledge of application support.
Experience with Windows Patching on Servers
Technical knowledge of key IT applications and systems including:Business Applications (IManage 9.3 Server, DMS Client 9.3.1 and 9.3.5 application) - nice to have
Knowledge of Microsoft Office 2016
Experience of Windows Server 2010 and 2012 R2 technologies
Experience to monitor SCOM tool and understand the errors and results
Soft Skills:
Proven track record of managing extensive SQL server implementations
Good communicator with experience in communication, both written and verbal, to all levels of the firm
Displays enthusiasm, accountability, commitment and sense of purpose in interactions with others
Has the knowledge and ability to move the SQL platform forward
This is a great opportunity and salary is dependent upon experience. Apply now for more details.
£35,000.00 - £40,000.00 per year
Good benefits