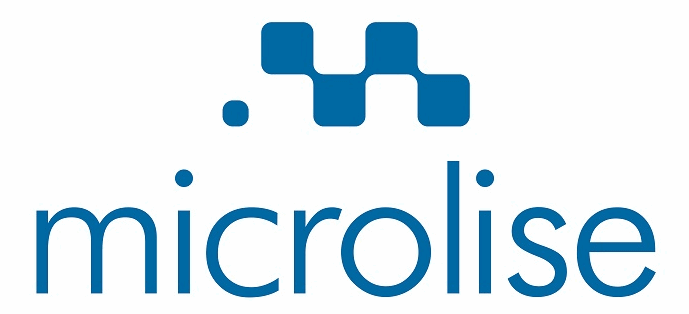 Data Scientist - Microlise
Nottingham, MID NG16 3AG
Data Scientist (Operational Research)

When registering to this job board you will be redirected to the online application form. Please ensure that this is completed in full in order that your application can be reviewed.



Data Scientist - Operational Research

Close date: 15/09/2019

Salary: £30,000 - £50,000 (depending on the experience and skill set)

Are you a Data Scientist experienced in and passionate about Operational Research, Optimisation, computational intelligence, and big data analytics? Looking for an opportunity where you will be supported with your continuous professional and personal development? Yes? We'd love to hear from you.

What do we do? Microlise is one of Europe's largest telematics and transport management solutions providers with the HQ in Nottingham, Our mission is to empower our customers such as Tesco, Sainsbury's, DHL, ASDA, Waitrose, Co-op, Eddie Stobart, Royal mail, MAN, DAF, TATA to reduce their costs and environmental impact by maximising the efficiency of their transportation operations. We achieve this with our great employees who continue to develop and deploy innovative, industry-leading technology solutions and services that enable our customers to optimise fleet utilisation and driver performance, to reduce costs and to improve service delivery.

The Data Science and Research team which consists of four PhD-level Data Scientists, a Junior Data Scientist and a senior Research Programmer collaborate with a number of universities on various R&D projects and MSc/PhD research studies as well as work on a great variety of collaborative R&D projects with partners and customers globally in the area of Operational Research, Predictive modelling, Analytics, and Artificial Intelligence.

As part of the on-going expansion of our Data Science and Research team, Microlise, a leading Transport Management Solutions Provider, are looking to appoint a Data Scientist - Operational Research.

The successful applicant will be responsible for:
Applying operational research, combinatorial optimisation, computational/artificial intelligence and big data analytics techniques
Designing and implementing Local Search, Heuristics and Meta-Heuristics algorithms
Performing exploratory, experimental, analytical and visualisation works
Complete the analysis, design and build of data models, propensity models, analytical models and business and personal insights
Preparing technical and scientific reports, presentations and patent applications
Framing business problems into questions that can be answered through data
analysis, and translating business needs into requirements that can be understood by technical teams.


Essential
PhD degree (or close to completion) in Operational Research, Computer Science, Mathematics, Engineering or a related discipline.
1+ year of experience in operational research, combinatorial optimisation or computational intelligence
Good knowledge of operational research, combinational optimisation, heuristics/meta-heuristics and mathematical modelling
Experience of designing and developing optimisation, local search heuristics and meta-heuristics algorithms
Proven knowledge of at least one object-oriented programming language
Strong reporting and communication skills whilst working on a number of tasks on a variety of different projects at the same time.
Demonstrates good knowledge of MS Excel, Word and PowerPoint
Ability to change direction quickly based on data analysis
Enjoying discovering and solving problems
Build collaborative partnerships with data scientists, data architects, technical leads, product managers and key individuals within other functional organizations.
Being able to work independently
Be adaptable and flexible to respond to the changing needs of a dynamic business
Embrace challenge and be passionate about solving hard problemsCollaborate effectively in interdisciplinary teams
Desirable:
2+ years of experience in operational research, combinatorial optimisation, computational intelligence, research computing or data science
Experience in working on vehicle routing and scheduling algorithms
Proven knowledge in C#
knowledge of analytical tools such as R
knowledge of data visualisation tools such as Tableau and Power BI
Knowledge of vehicle telematics systems and transport logistics
Why Microlise?
Support be will provided to attend and present at national/international conferences and workshop in your research area
We believe in our culture, values and staff successes
We believe in developing our staff and support our employees with their professional development goals.
24 days holiday excluding bank holidays, increasing by 1 a year to 29 days
Excellent pension scheme with a minimum 6% contribution
Free parking, tea, coffee and daily fruit
Vitality Health Insurance, Employee Assistance Programme and subsidised eye tests and glasses
Local discounts
Great staff extras: Easter eggs, yearly BBQ, Christmas gifts and annual staff awards!
Free tickets to the British Superbikes, come and support Microlise Cresswell racing and the team!
Were doing great things, come and be part of our success!
2019 – The Queens Award for Enterprise: Innovation, Sunday Times HSBC
International Track 200 league table
2018 – The Queens Award for Enterprise: International Trade, Top 20 in the BDO growth barometer – Nottinghamshire, and an IIP employer
2017 - Top 200 company in Nottingham, top 50 in the Sunday Times HSBC International Track 200 league table, Sunday Times top 100 Profit Track, Ernst and Young Entrepreneur of the Year finals,
2016 - Megabuyte Top 50
Interested in the role? Great, we look forward to your application!
Just to let you know, telephone interviews will take place while the advert is still live, face to face interviews will take place in September.
This role is eligible for a Certificate of Sponsorship for a UK Visa and meets the resident labour market test.
Microlise roles are not open to recruitment agencies, please do not contact us about vacancies or send speculative CV's as they won't be accepted.
Starting date: Late September / Early October 2019
£30,000.00 - £50,000.00 per year