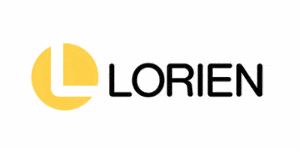 Data Scientist - Machine Learning - Lorien Resourcing Limited
London, London w26by

Data Scientist - Machine Learning

As one of Vodafone key strategic partners we currently have an exciting opportunity for 2 Data Scientist's to join the team in Paddington on an initial 6 month contract.

Joining us as a Data Scientist and AI Expert, you can be part of Vodafone's empowering Big Data Team.

With Vodafone you will:

Develop Machine Learning and AI models that are scaled and replicated across markets, leveraging automation.
Deliver hands-on coding solutions for markets' complex Use Cases using open-source frameworks deployed on Cloud.
Ensure that large-scale optimisation best practice is implemented across use cases
Develop model production framework and unified data formats, critical to sharing models across markets.
Work according to agile methodology framework, consulting with key stakeholders to ensure analytical solutions meet business needs
Apply if you have:
Experience in developing machine learning models and algorithms from large volumes of structured and unstructured data in a commercial /consumer / digital environment
Strong knowledge of Data Science languages (e.g. Scala, Python, etc.) and Big Data frameworks (e.g. Spark, Samza, Flink, etc)
Proficiency in statistical packages and ML libraries/platforms (e.g. Pandas, SciPy, Tensorflow, H2O and Spark MLlib).
Strong commercial mindset, consultative skills, and proven ability of visualising and communicating data in a compelling way
Proven demonstration of value to the business from AI/ML use cases/models across multiple lines of business.
Successful experience working in cross-functional teams of product owners data scientists, engineers, and technology professionals
Experience with telco data, digital, and app data highly desirable
Experience working on the Cloud (ideally Google Cloud)
5+ years of experience in a hands-on data science role
Great if you have:
PhD or Master's or Degree (PhD preferred) on quantitative fields, including but not limited to Mathematics, Computer Science or Physics.
Deep statistical modelling expertise, including deep learning and reinforcement learning; strong knowledge of applied Artificial Intelligence (RNN, DNN, Capsule networks)
Familiar with leading visualisation tools (e.g. deck.gl and d3.js).
Familiar with implementing data transformations and algorithms in common programming languages.

If this role is of interest and you would like to know more then please apply now.

We are an equal opportunities employer and welcome applications from all suitably qualified persons regardless of their race, sex, disability, religion/belief, sexual orientation, gender reassignment, marriage and civil partnerships, pregnancy or maternity or age