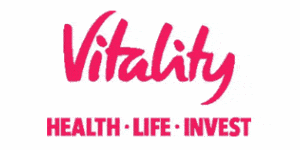 Data Scientist - Vitality
London, London EC3V0XL
Vitality, Data Scientist, London, £Competitive + Bonus + Benefits
Vitality is an award winning, dynamic and vibrant financial services provider, with a ground-breaking vision for the future, where individuals are enabled to succeed and are rewarded and recognised for their contribution to our business.
We're a positively different, fast-growing insurance and financial services provider that rewards its 1,000,000+ members for healthy habits. We aim to be the best Private Medical insurer in the UK, offering the best service in the industry. This means we need the best people, ready to live our vibrant brand and make a difference to the business every day.
As our Data Scientist, you'll get the benefits our members enjoy, including
- Our award winning private Vitality Health insurance + wellness incentive programme
- Vitality Partners and Rewards – Apple Watch, Ocado, Garmin, Champneys Spa days, half price gym memberships, Disney Store discounts to name a few!
- Personal health fund + Life Assurance
- Stakeholder Pension Plan with employer contribution
- 25 Days annual leave + Bank holidays + option to buy and sell 5 more.
- Flexible benefits package
- Internal incentives, competitions and awards – a chance to win football and sports tickets or even be in with a chance to have a holiday of a lifetime
- A genuine opportunity to grow and establish a long-term career
We're looking for a Data Scientist to work on innovative AI applications across Vitality's business, including health and wellness management, marketing, sales, retention, customer service, and engagement, using data mining and machine learning techniques.
You will enjoy working with rich datasets, cutting edge technology, advance machine learning techniques, see your models used in real business applications and help shape new projects in an innovative company that helps people live healthier lives.
Responsibilities as our Data Scientist include:
- Develop and implement advance predictive models and optimization algorithms
- Produce analytical work that is: customer focused and business focused 
- Discover trends, patterns and stories told by the data and present them to stakeholders
- Leverage new open data sources and extract further value from existing company data
- Produce creative data visualizations and intuitive graphics to present complex analytics
- Leverage state-of-the-art data mining and machine learning algorithms to drive business value
- Communicate analysis, findings and recommendations to various stakeholders and senior executives
To become our Data Scientist, you will have the below skills and experience:
- Undergraduate degree in numerical subject
- Strong knowledge of Microsoft Office tools
- Experience accessing and analysing data using language/tools/databases such as Python, R, SQL, etc.
- Experience using Gradient Boosting Machines, Random Forest, Neural Network or similar algorithms
- Experience working as a data science or quantitative / statistical analyst
- Practical experience of building and implementing machine learning models to solve business problems
- Masters or other advanced degree in Computer Science, Maths, Physics, Engineering, Statistics, or other technical field
- Previous insurance or financial services industry experience
Working for Vitality as our Data Scientist you'll experience an exciting mix of creativity and innovation, within a framework of challenging objectives and a passion for delivering the best.
Our people are chosen for their skills, knowledge, enthusiasm and attitude but above all, their belief that anything can be achieved.
Closing Date: Monday 9th December 2019
If you feel you have the skills and experience to become our Data Scientist then please click 'apply' today.