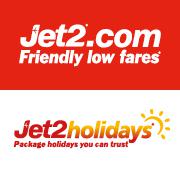 Data Science Executive - Jet2.com
Leeds, Yorkshire LS15RD

The Data Science Executive will be a key part of the Data Science Team, executing the group data strategy bringing together multiple large data sources for effective use across the business. You will be able to query and gain deep insights from the data giving the wider business the ability to act upon these.

We are looking for candidates who have previously worked in analytical roles looking to transition into a Data Science position.



The Data Science Executive will also be expected to collaborate with the internal teams across the company. They will also to identify, and collaborate with, stakeholders across the wider group.

You will use machine learning and statistical modelling tools to build models, which in turn will inform marketing strategy, pricing and product development for the business. You will gain an understanding and applied knowledge of how algorithms and models are used to understand how changes in metrics in one area of the business impact other areas. You will be trained on our Data Science & Machine Learning platform using tools such as SQL, Python and R.

The successful candidate will hold a numerical based degree, ideally in areas such as Mathematics, Economics or Statistics, although other disciplines will be considered. You will be enthusiastic and eager to learn new skills, with excellent attention to detail and strong time management & organisational skills. Due to the nature of the roles, you will enjoy working with data and solving problems, being excited to work within several diverse teams. Effective communication and interpersonal skills are also a must.

In return, we offer an excellent salary and benefits package with fantastic opportunities for progression in a growing business.

This is a great opportunity to be part of an exciting forward thinking business. We operate scheduled leisure flights to holiday destinations in the Mediterranean, the Canary Islands and to European Leisure Cities from our 9 UK bases.

Help us to send our all-important customers on holiday with Jet2.com and Jet2holidays!!