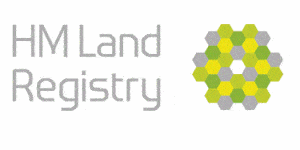 Data Quality Manager - HM Land Registry
Plymouth, SW PL65WS
Here at HM Land Registry we have an exciting opportunity for a Data Quality Manager to join our team based in Plymouth. You will join us on a Full-time, Job share or Part-time basis and you will receive a highly competitive salary of £35,176 - £38,833 per annum.
HM Land Registry's existing software systems and services form part of the critical national infrastructure, safeguarding land and property ownership valued at £7 trillion. This enables over £1 trillion worth of personal and commercial lending to be secured against property across England and Wales.
This is a very exciting time to join the in-house, award-winning Digital, Data and Technology (DDaT) Directorate. It is at the heart of our move to be a digital, data-driven organisation with the ambition to provide our customers with modern, efficient digital services
We are now looking for an experienced Data Quality Manager to join our Digital, Data and Technology team to help us to achieve this.
Responsibilities of our Data Quality Manager include:
As Data Quality Manager, you will co-ordinate and manage a team to deliver data quality assurance assessments for the Local Land Charges data migration process. You will ensure the facilitation of this by ensuring Quality Assurance is delivered effectively, efficiently and consistently across a variety of predesignated check points; the submitted data has achieved the requisite level of accuracy, completeness and conformance against published data standards and appropriate feedback is given internally and externally that delivers improvement in respect of both production output and production processes.
What we're looking for in our Data Quality Manager:
To meet the requirements of this role you will already have experience of managing a quality assurance or production team. In addition, you will have proven experience of evaluating data against standards, specifications and schemas and utilising data to influence decisions and drive recommendations.
You have responsibility for scheduling, balancing and prioritising quality assurance assessments against multiple work streams, therefore you can confidently manage conflicting priorities to ensure delivery is achieved within timescales. You will have experience of assimilating and assessing interdependent processes, making recommendations for improvement and have the ability to accurately assess a range of information to arrive at a pragmatic, risk-based decision.
Benefits of becoming our Data Quality Manager:
We offer very competitive terms, conditions and benefits. We provide excellent opportunities for career progression, training and development. You will have access to Civil Service pension and benefits arrangements and generous leave allowances, as well as flexible/remote working – exactly what you would expect from a progressive employer.
It is a great place to work, where difference is celebrated and we're committed to fairness and equality for all, so you feel valued for who you are and what you do. Diversity fuels our innovation. Our shared values help us work together, to benefit the communities we serve. Our employee diversity networks support our culture of inclusion and contribute to our diversity action plan.
To continue your application for our Data Quality Manager role, please click 'Apply' now.
Closing Date: Sunday 22nd March 2020