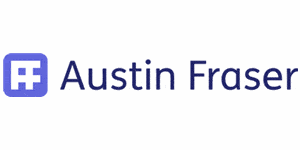 DATA ENGINEER - Austin
Reading, HC
Data / Software Engineer
A valued long term client is using Big Data and advanced analytics to advance the sustainability of the UK's agriculture sector against a climate of ever-increasing demand. This exciting government-backed startup is looking to enhance its capabilities and expand by hiring a Data / Software Engineer.
The successful candidate will join a dynamic team helping to bring agricultural data understanding to a wide-ranging audience through developing a strong data platform, enabling the development of real world products and services for a wide range of customers.
As part of a fast-paced, expanding start-up, you will be comfortable working as part of a collaborative multi-disciplinary team in a lean and agile environment. It is essential that you are adaptable to changing requirements and comfortable with ambiguity. Excellent communication and effective time-management skills are a must, along with a continuous improvement mind-set.
Technical Requirements:
* Big Data processing experience (e.g. Hadoop, Spark, Kafka).
* Multple programming languages beneficial, but must have Python.
* Proven data engineering competency (data wrangling, software engineering).
* A genuine passion for, or interest in, the agrifood industry.
* Experience working with Cloud technologies (e.g. Azure, AWS).
* Experience with multiple database technologies (e.g. SQL, Oracle, MongoDB)
* Knowledge of BI & Visualisation Tools (e.g. Tableau, PowerBI).
Based in Reading
Austin Fraser is acting as an Employment Agency in relation to this vacancy.
Austin Fraser is committed to being an equal opportunities employer, and encourages applications from candidates regardless of sex, race, disability, age, sexual orientation, gender reassignment, religion or belief, marital status, or pregnancy and maternity status.
Due to the volume of applications received, we are unable to provide individual feedback to unsuccessful applicants.
£55,000.00 - £65,000.00 per year